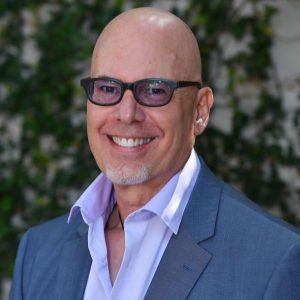 Jon Gilutin
Keyboardist, songwriter, composer, and audio producer
As an accomplished keyboardist, Jon has spent years on the road, in studio sessions, and as musical director with some of the music industry's most respected and iconic artists including Linda Ronstadt, James Taylor, Lady Gaga, Faith Hill, Willie Nelson, Aretha Franklin, Diana Ross, Jackson Browne, Julio Iglesias, Trisha Yearwood, Sara Vaughn, Cab Calloway, Josh Groban, Celine Dion, Bonnie Raitt, Coolio, Bruce Hornsby, Flora Purim and Airto, Carole King, Rascall Flatts, and Japan's Miyuki Nakajima to name just a few.
He performed on one of the featured songs from the recent award winning "A Star is Born" featuring Lady Gaga and Bradley Cooper and also worked on a number of other recent soundtracks including Coco and Joy.
As a songwriter, one of his first cuts won a Grammy award for the song "New Attitude" sung by Patti Labelle from the Beverly Hills Cop soundtrack and has had many other songs recorded by other great artists both here and abroad.
As a producer, has completed many projects with a diverse group of artists including Stephen Bishop, Deepak Chopra, Gary Meek, Arnold McCuller, Randy Jacobs, Steve Ross, and Julia Fordham featuring Michael McDonald.
Jon has released 2 solo CDs as an artist and has just released a new duo project with his friend David Levita called "Arroyo" available now on all streaming platforms.
As a composer Jon has also enjoyed success in scoring films such as the "Wildflower" (directed by Diane Keaton and starring Reese Witherspoon and Patricia Arquette), "Secret Sins of the Father" (directed by Beau Bridges), and"Denial" (starring new Superman actor Brandon Routh) along with television theme songs to shows such as ABC's Hope and Faith, Happy Hour as well as music for Good Morning America and Entertainment Tonight. Jon has also written music for countless national television commercials and was composer and audio producer for the Deepak Chopra CD ROM The Wisdom Within and video projects with Carolyn Myss and other prominent teachers and healers.
Find out more at jongilutin.com
Working with the SWAM instruments has made a huge difference in my work.
Lately, there is rarely a project that I'm doing where I'm not using at least one of the instruments.
The comments I have gotten back from my musician friends and clients has been overwhelmingly positive and even some sax players asking me.. "Hey..who's that soprano sax player… sounds a lot like Wayne Shorter".
I have to proudly tell them that it's me!
Thank you guys for these wonderful tools to play with.