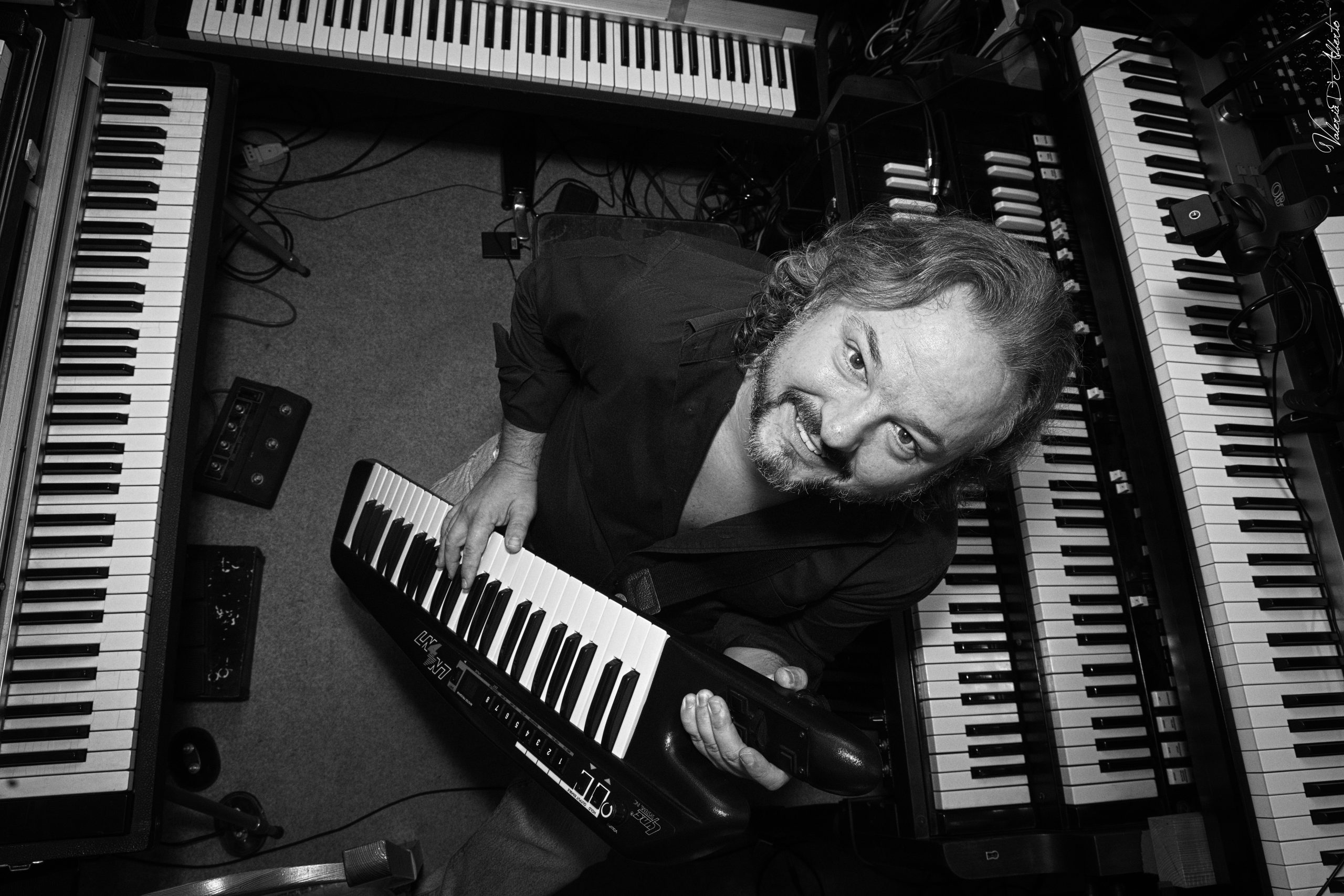 Roger Gentile
Keyboardist
Hails from Sydney (Australia) from Italian father and Australian mother.
His father is also a professional musician (who has played with the likes of music giants Dean Martin, Diana Ross, John Paul Young, Maynard Ferguson, Phil Woods, Giulio Capiozzo, Bruno Martino just to name a few).
Roger has played professionally for over 24 years initially with his father Vincenzo Gentile in the lates 90s for over 7 years in Italy and mainly Austria (200 plus concerts per year).
He has played all sorts of genres from pop to ballroom dancing, soul, rock, blues, funk, fusion and jazz. He initially started to play guitar like his father but after a fews years he then started playing keyboards. At the sweet age of 16, after listening to old vinyl records of Jimmy Smith and Brian Auger he found lying around the house, he fell in love with the Hammond organ and it became the instrument of his choice.
His multicultural background, family musical heritage and fusion of various musical styles make his playing style very personal and recognizable.
"I've always desired to play both flugelhorn and sax but never had the time to. Keyboard sounds were never satisfying… up till now.
Thanks to Audio Modeling and their SWAM engine I can finally fulfill my dream.
It is amazing!"