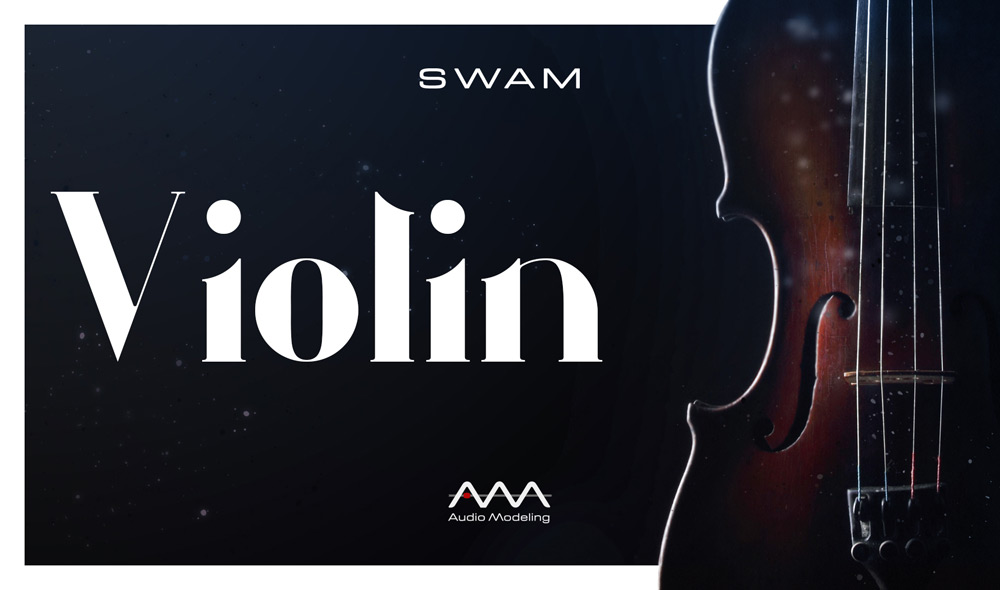 Solo Strings
SWAM VIOLIN
The most realistic, real-time controllable, expressive virtual violin on the market.
€ 120 / $ 120
PRODUCT VIDEOS
SWAM Solo Strings in orchestral environment
SWAM Solo Strings in orchestral environment
SAVE WITH BUNDLES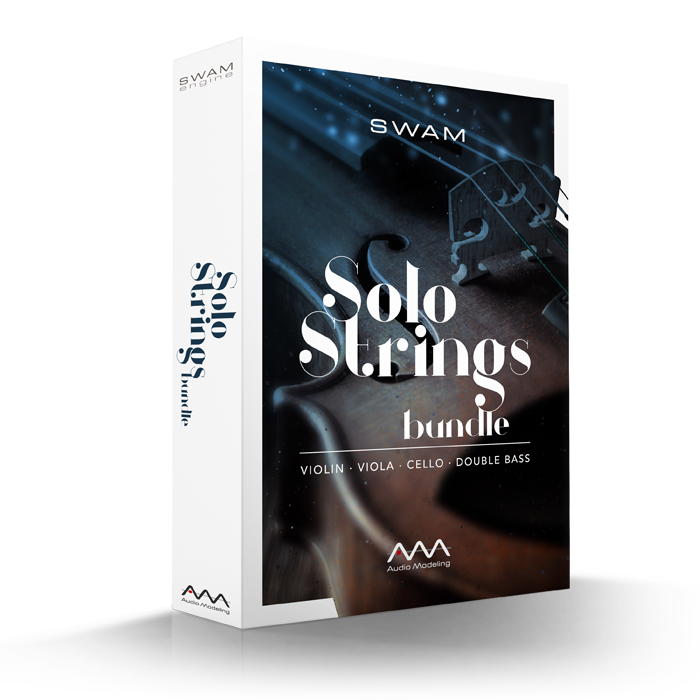 SOLO STRINGS BUNDLE
Great Deals with Bundles: get the entire family at once!
Violin, Viola, Cello and Double Bass.
€ 360 / $ 360 (Value of € 480/ $ 480)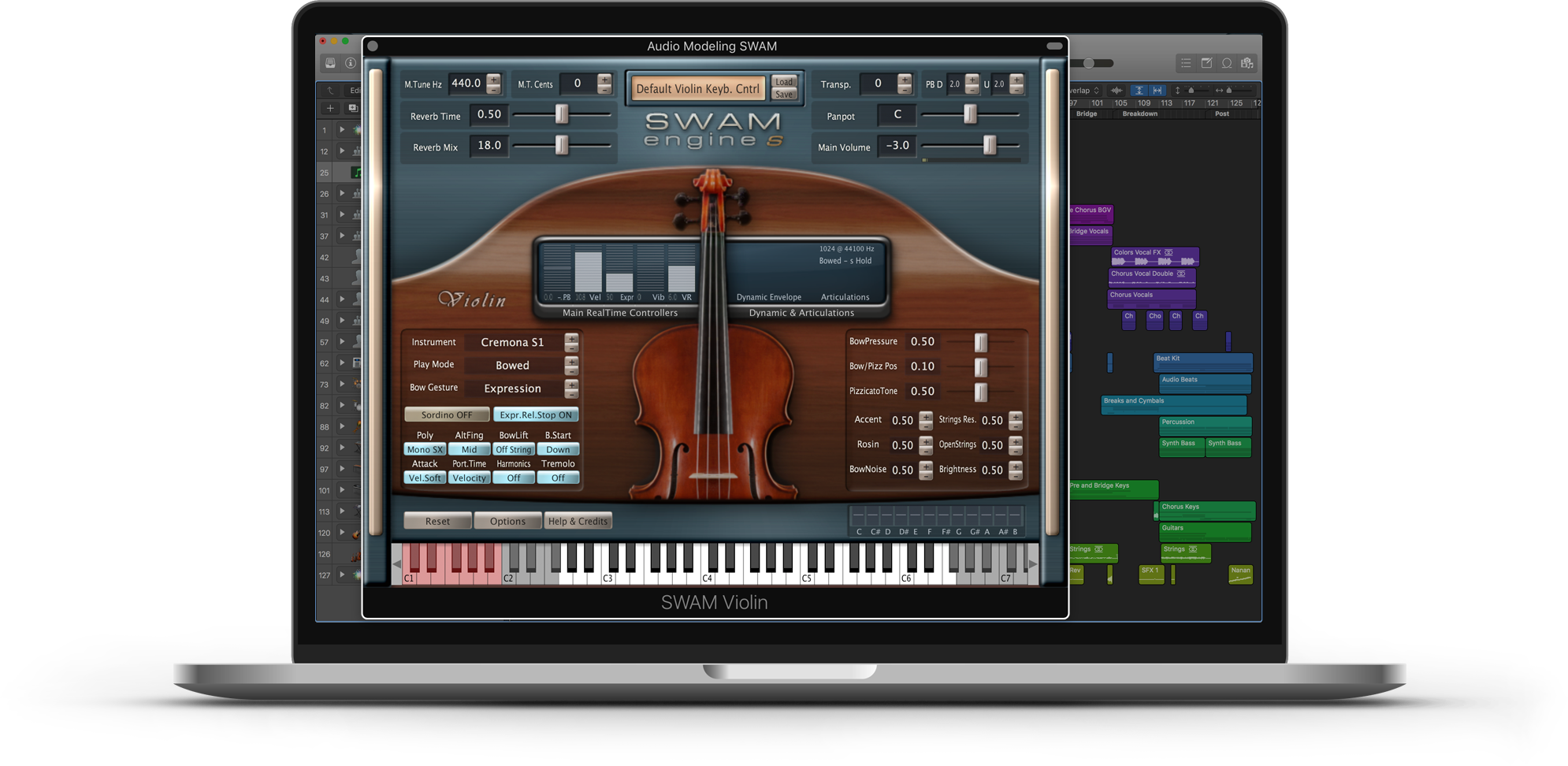 FOR STAGE AND STUDIO PRODUCTION
Are you a composer or a producer? SWAM is perfect for your workflow. You can adjust any sound and behavioral parameter to get exactly the response you want.
Are you a live performer? SWAM is the only tool available to play a realistic virtual acoustic instrument in real-time.
SPECIFICATIONS

Supported formats and OS
Audio Units, VST, VST3, AAX 64bit
Mac OSX 10.7 – 10.11 (El Capitan), macOS 10.12 (Sierra) – 10.14 (Mojave)
Windows XP, Vista, Windows 7, Windows 8, Windows 10

Small footprint!
Required space after installation: 15 MB
RAM occupancy: about 15 MB for each instrument instance

CPU load
The realism and expressiveness of the SWAM instrument requires a computer with at least a 1.6 GHz Core 2 Duo CPU. Less powerful systems may also prove satisfactory, but may require larger buffer sizes, involving higher latencies.
PLAY WITH REAL TIME CONTROLS
All the following parameters are controllable in real-time (through MIDI) or by a Digital Audio Workstation:
Expression (Dynamic), Note transitions (Staccato / Legato / Portamento) with no KeySwitches, Bow Pressure, Bow Position, Play Mode (Bowed, Pizzicato, Col Legno), Mono vs Double polyphony, Vibrato Depth, Vibrato Rate, Tremolo On/Off, Tremolo Speed, Harmonics, Portamento Time, Portamento split point (across strings), Attack speed, Dynamic Transitions, Sordino On/Off, String preferred selection, Alternate Fingering, Bow Lift, Bow Start (Up / Down), Sustain, Microtuning, Main Volume, Pan Pot, Reverb Mix.
START PLAYING FOR REAL
And with the smallest footprint. Forget about Giga-sized pre-recorded libraries!
Finally, thanks to SWAM, you can play a realistic virtual violin in real-time, in a way that has never been possible with ordinary sample libraries!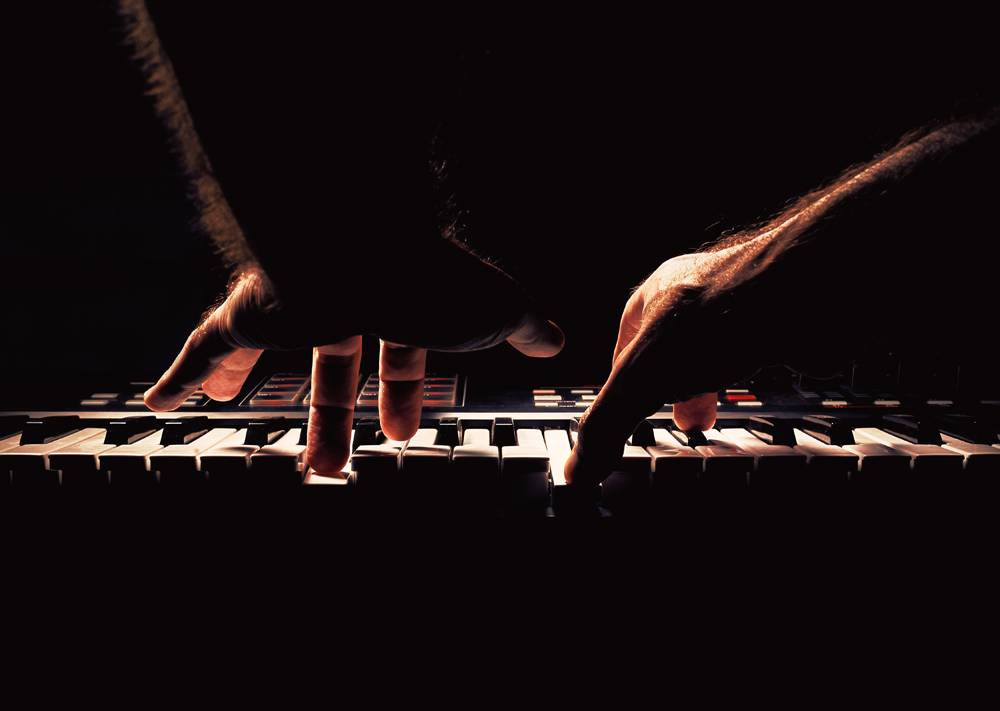 DIGITALLY HANDCRAFTED INSTRUMENTS
Developed by Audio Modeling using the SWAM Technology, SWAM Saxophones is the result of a combination of innovative performance techniques and concepts of physical and behavioral modeling with the multi-vector/phase-synchronous sampling technique.
This collection is the most realistic, real-time controllable, expressive set of virtual saxophones on the market, and only needs the smallest footprint to create the perfect organic consistency resulting from the endless expressive parameters that are unique of every live performance.