The most realistic, real-time controllable, expressive virtual violin on the market. Our SWAM-S technology guarantees the same natural reactions as a real instrument. With SWAM instruments you can compose and arrange your orchestra pieces or concertos.
SWAM Violin is an instrument based on physical modeling. So it is possible to control the main mechanical variables in real time. For example, the velocity controls the attack of the sound and the portamento time, as well when playing legato. The Mod. Wheel can control the vibrato and any foot pedal can be assigned to the expression. There is indeed no limit to the number of possible combinations.
SPECIFICATIONS

Supported formats and OS
macOS 10.10 (Yosemite) – 13.1 (Ventura)
Standalone, Audio Units, VST, VST3, AAX 64bit
NKS (Native Instruments Komplete Kontrol)
Apple Silicon architecture supported natively, except for AAX plugins
Windows 10, Windows 11
Standalone, VST, VST3, AAX 64bit
NKS (Native Instruments Komplete Kontrol)

Small footprint!
Required space after installation: 16 MB per single plugin format + 15 MB for shared resources and assets, 240 MB for the complete Solo Strings bundle (all plugin formats).
RAM occupancy: about 15 MB per instrument instance.

CPU load
The realism and expressiveness of the SWAM instrument requires a computer with at least a 1.6 GHz Core 2 Duo CPU for running a single plugin instance. Less powerful systems may also prove satisfactory, but may require larger buffer sizes, involving higher latencies.
v3 RELEASE HIGHLIGHTS
Powerful MIDI Mapping feature that supports CC, Hi-Res CC, After-Touch NRPN, and remapping curves that allow more customization and sensitivity to any controller.
Realistic Legatos
New Pizzicato Model

General Sound improvement and behavior of bowed string
Timbral correction feature. You'll be able to select up to two harmonics to adjust (for emphasis or reduction).
Standalone version, introduced VST3 plug-in format, and Native Instruments NKS compatibility.
Real-time bow Sensitivity Control (on bowing mode). This gives you the ability to transform the bow, from a short bow with soft strokes to a full-length bow with strong strokes.
The kind of control and realism SWAM Solo Strings offer have never been heard before in modeled instruments!
SAVE WITH BUNDLES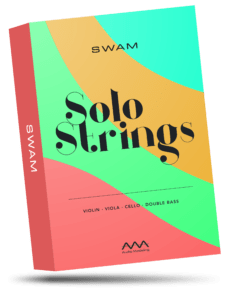 Violin, Viola, Cello and Double Bass
SOLO STRINGS BUNDLE
Great Deals with Bundles: get the entire family at once!
Violin, Viola, Cello and Double Bass.
360 EUR/USD (Value of 480 EUR/USD)
If you have already some instruments, you can complete the Bundle at a convenient price from the Customer Portal!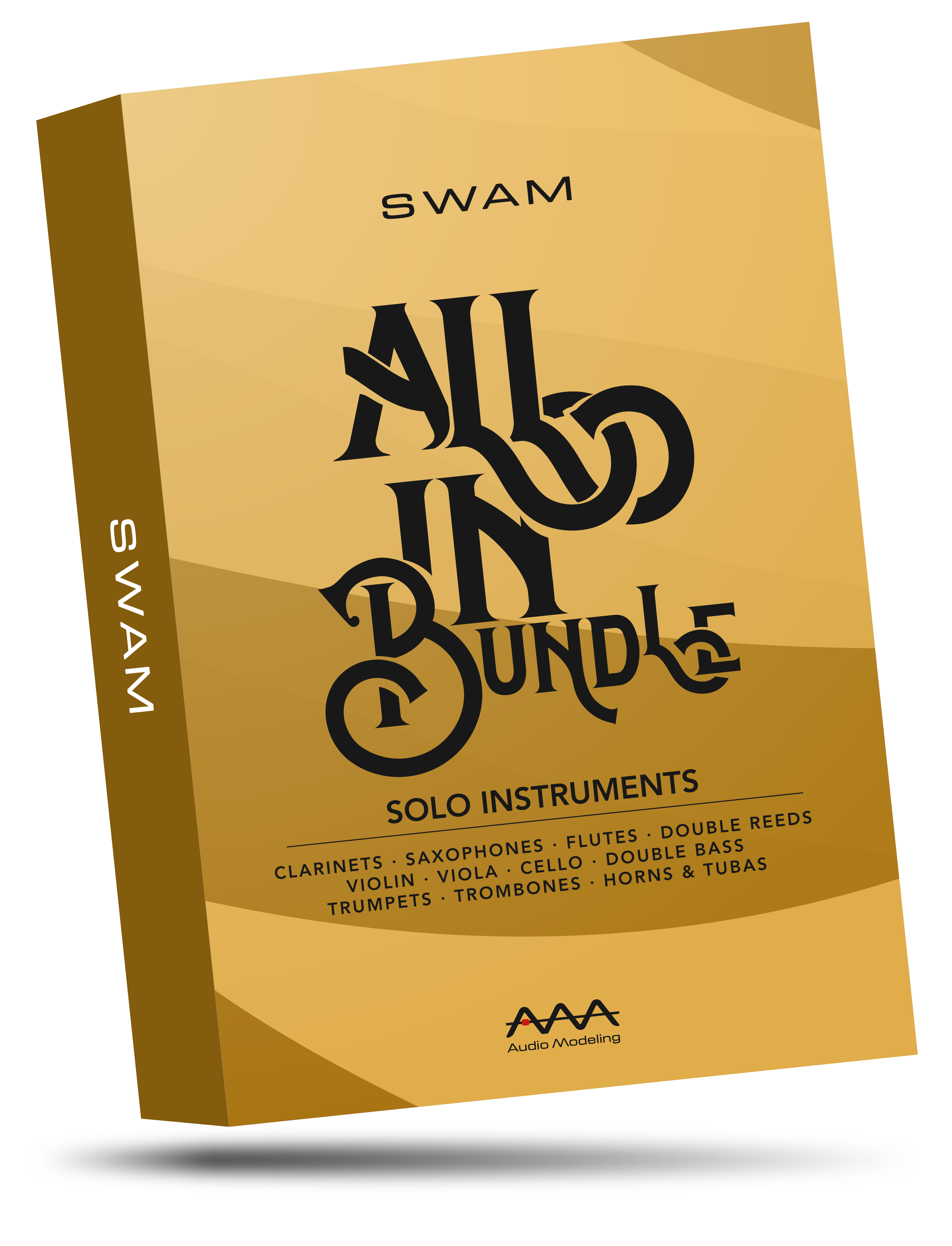 Solo Woodwinds, Solo Strings and Solo Brass
SWAM ALL IN BUNDLE
The best solo instruments on the market in one convenient bundle. ALL SWAM Solo Woodwinds, ALL SWAM Solo Strings and ALL SWAM Solo Brass!
With this bundle you don't need to look for anything else: all the best physical modeled Solo Strings, Solo Brass and the best hybrid modeled Solo Woodwinds will be yours.
SWAM ALL IN BUNDLE value is up to 2150 USD/EUR:
SWAM Clarinets 170 USD/EUR + SWAM Saxophones 250 USD/EUR + SWAM Double Reeds 250 USD/EUR + SWAM Flutes 250 USD/EUR + SWAM Violin 120 USD/EUR + SWAM Viola 120 USD/EUR + SWAM Cello 120 USD/EUR + SWAM Double Bass 120 USD/EUR + SWAM Trumpets 250 USD/EUR + SWAM Trombones 250 USD/EUR + SWAM Horns & Tubas 250 USD/EUR
GET THEM ALL
If you have already some instruments, you can complete the Bundle at a convenient price from the Customer Portal!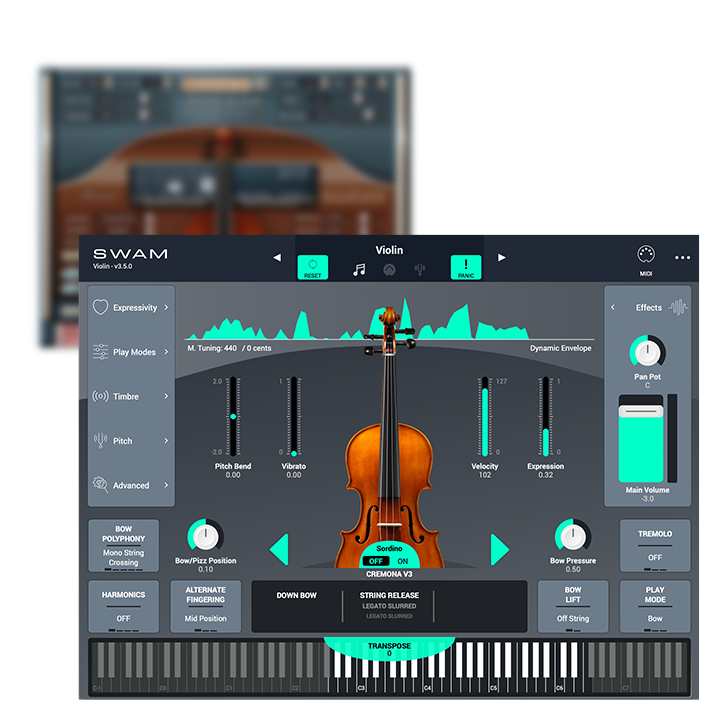 For Solo Strings v2 Owners
v3 UPGRADE DEALS
If you are a proud owner of any of Solo Strings v2 (Violin, Viola, Cello, and Double Bass), you can upgrade to Solo Strings v3 for a discounted price.
Each instrument upgrade price is 48 EUR/USD
(with a 60% discount from the full price of 120 EUR/USD)
Solo Strings Bundle Upgrade price is 144 EUR/USD
Upgrades and bundle completions can be done automatically from your account in our Customer Portal. The portal shows the products you already own and the available products. After logging in to your account, navigate to the tab "Only for you". There, you'll see the options available for you.
All options and prices are automatically calculated according to the products you already purchased. To complete the checkout and purchase one of the options listed, click on the UPGRADE button next to it.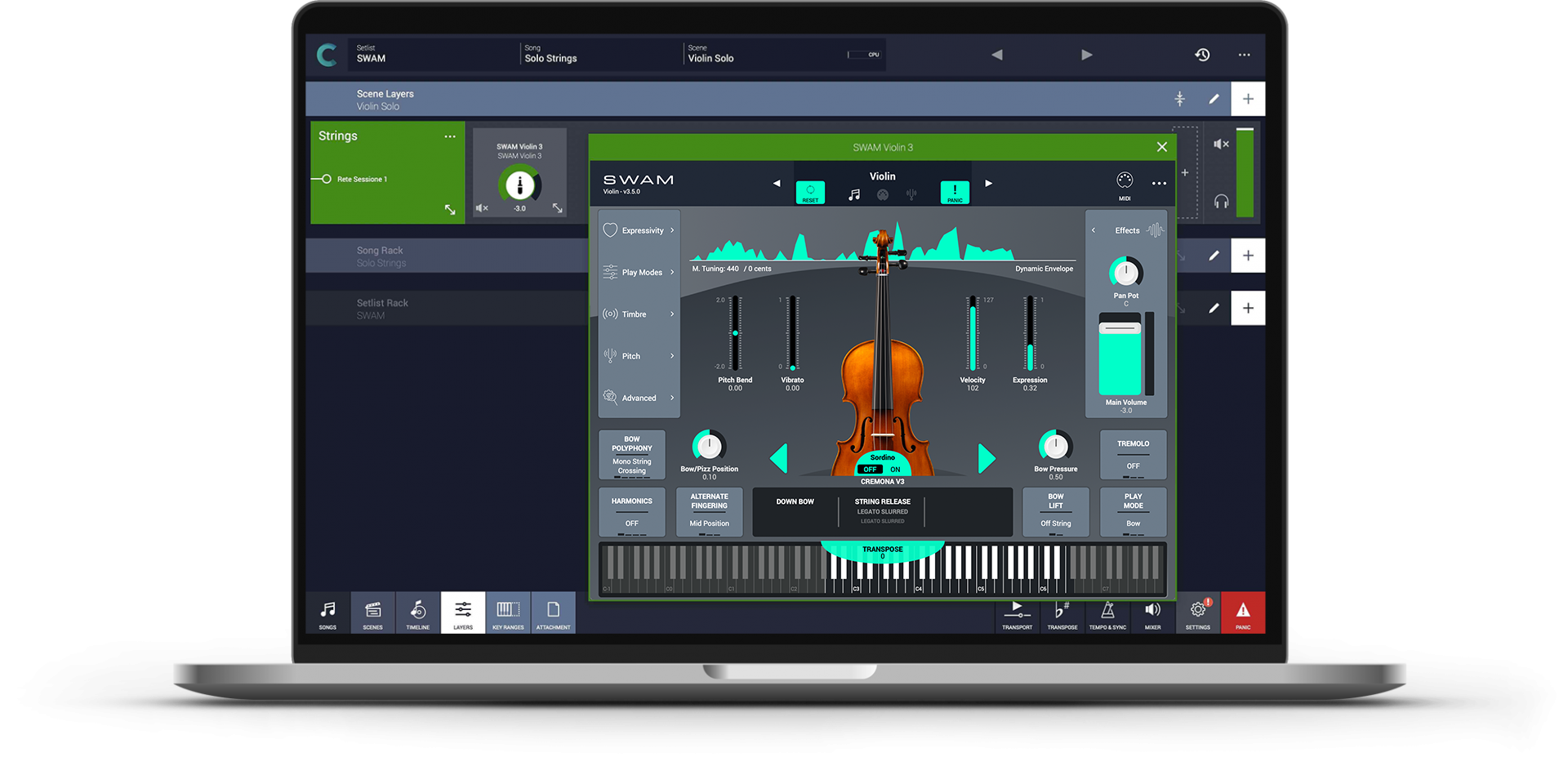 FOR STAGE AND STUDIO PRODUCTION
Are you a composer or a producer? SWAM is perfect for your workflow. You can adjust any sound and behavioral parameter to get exactly the response you want.
Are you a live performer? SWAM is the only tool available to play a realistic virtual acoustic instrument in real-time.
PLAY WITH REAL TIME CONTROLS
All the following parameters are controllable in real-time (through MIDI) or by a Digital Audio Workstation:
Expression (Dynamic), Note transitions (Staccato / Legato / Portamento) with no KeySwitches, Bow Pressure, Bow Position, Play Mode (Bowed, Pizzicato, Col Legno), Mono vs Double polyphony, Vibrato Depth, Vibrato Rate, Tremolo On/Off, Tremolo Speed, Harmonics, Portamento Time, Portamento split point (across strings), Attack speed, Dynamic Transitions, Sordino On/Off, String preferred selection, Alternate Fingering, Bow Lift, Bow Start (Up / Down), Sustain, Microtuning, Main Volume, Pan Pot, Reverb Mix.
START PLAYING FOR REAL
And with the smallest footprint. Forget about Giga-sized pre-recorded libraries!
Finally, thanks to SWAM, you can play a realistic virtual violin in real-time, in a way that has never been possible with ordinary sample libraries!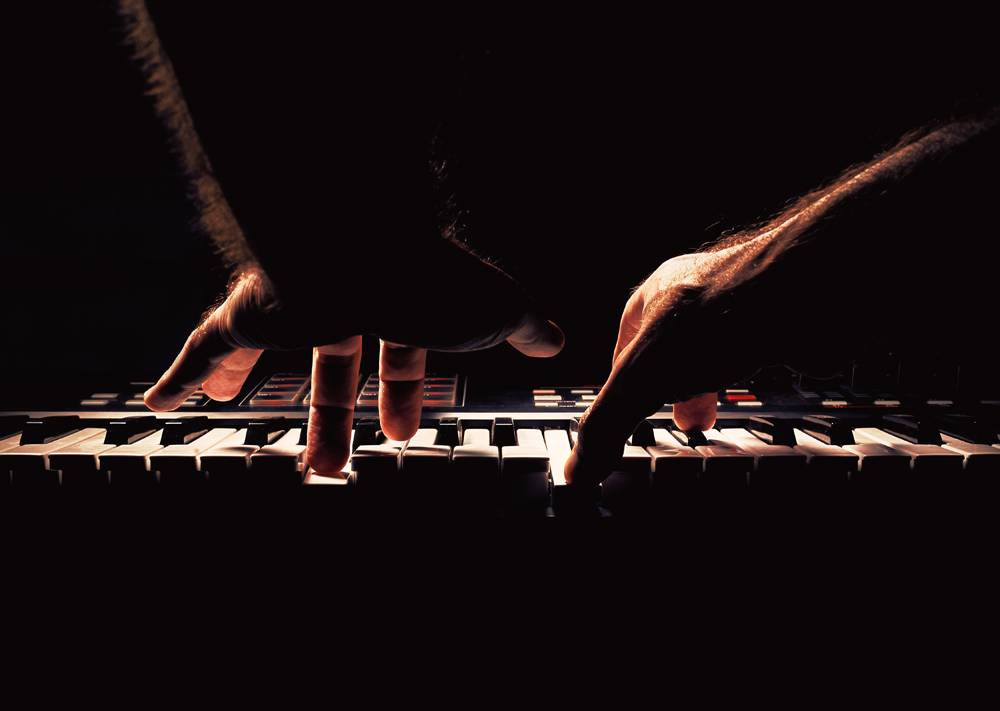 DIGITALLY HANDCRAFTED INSTRUMENTS
These instruments exploit our proprietary SWAM-S engine, a powerful Physical Modeling technology derived from the Digital Waveguides approach