BUY NOW AND GET A FREE UPGRADE TO THE UPCOMING V3!
SWAM ENGINE
SOLO STRINGS
SWAM Solo Strings is a collection of products that includes SWAM Violin, SWAM Viola, SWAM Cello, and SWAM Double Bass. Developed using the Digital Waveguide Synthesis (Prof. Julius Smith – Stanford University) combined with the Synchronous Waves Acoustic Modeling technology,
these virtual instruments are the perfect combination of the most innovative performance techniques and concepts of Physical and Behavioral Modeling. As the smallest footprint creates the perfect organic consistency that is typical of traditional instruments, SWAM Solo Strings is extremely lightweight, and does not include any samples.
SWAM Solo Strings allows composers, musicians, and performers to play – both in the recording studio and during live shows – digitally handcrafted acoustic instruments that are not built on sample libraries, but on a set of real virtual instruments based on their traditional counterparts. SWAM Solo Strings does not imitate music: it plays music.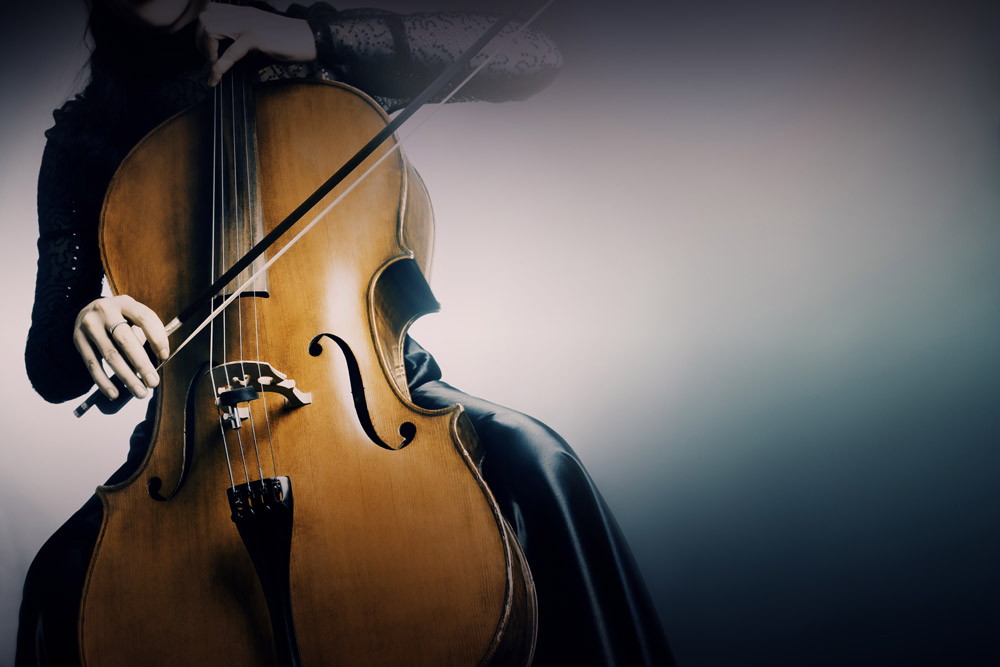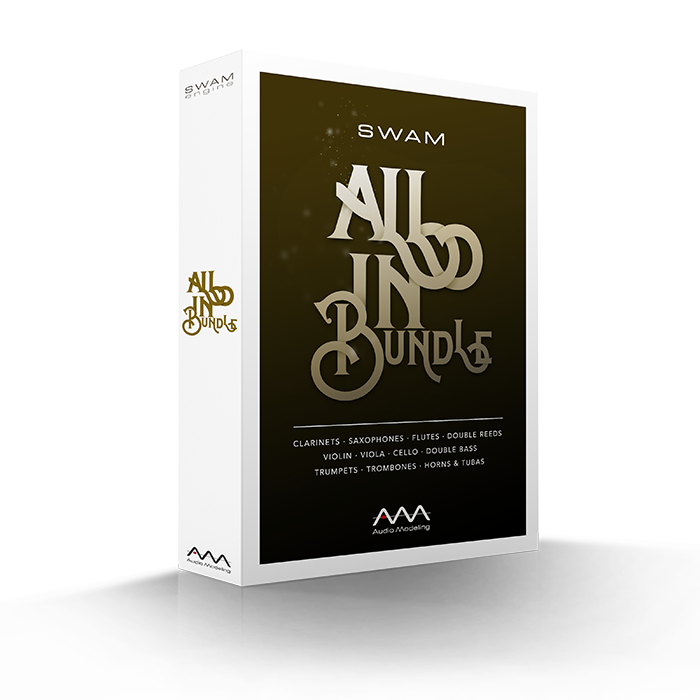 Solo Woodwinds, Solo Strings and Solo Brass
SWAM ALL IN BUNDLE
The best solo instruments on the market in one convenient bundle. ALL SWAM Solo Woodwinds, ALL SWAM Solo Strings and ALL SWAM Solo Brass!
With this bundle you don't need to look for anything else: all the best physical modeled Solo Strings, Solo Brass and the best hybrid modeled Solo Woodwinds will be yours.
SWAM ALL IN BUNDLE value is up to 2150 USD/EUR:
SWAM Clarinets 170 USD/EUR + SWAM Saxophones 250 USD/EUR + SWAM Double Reeds 250 USD/EUR + SWAM Flutes 250 USD/EUR + SWAM Violin 120 USD/EUR + SWAM Viola 120 USD/EUR + SWAM Cello 120 USD/EUR + SWAM Double Bass 120 USD/EUR + SWAM Trumpets 250 USD/EUR + SWAM Trombones 250 USD/EUR + SWAM Horns & Tubas 250 USD/EUR
GET THEM ALL
€ 1400 / $ 1400
(Value of € 2150/ $ 2150)