FIND YOUR FAVORITE AUDIO MODELING PRODUCTS ON THE APP STORE
Don't miss out on special discounts and promotions! Check back on the App Store regularly.
Prices on App Store are already discounted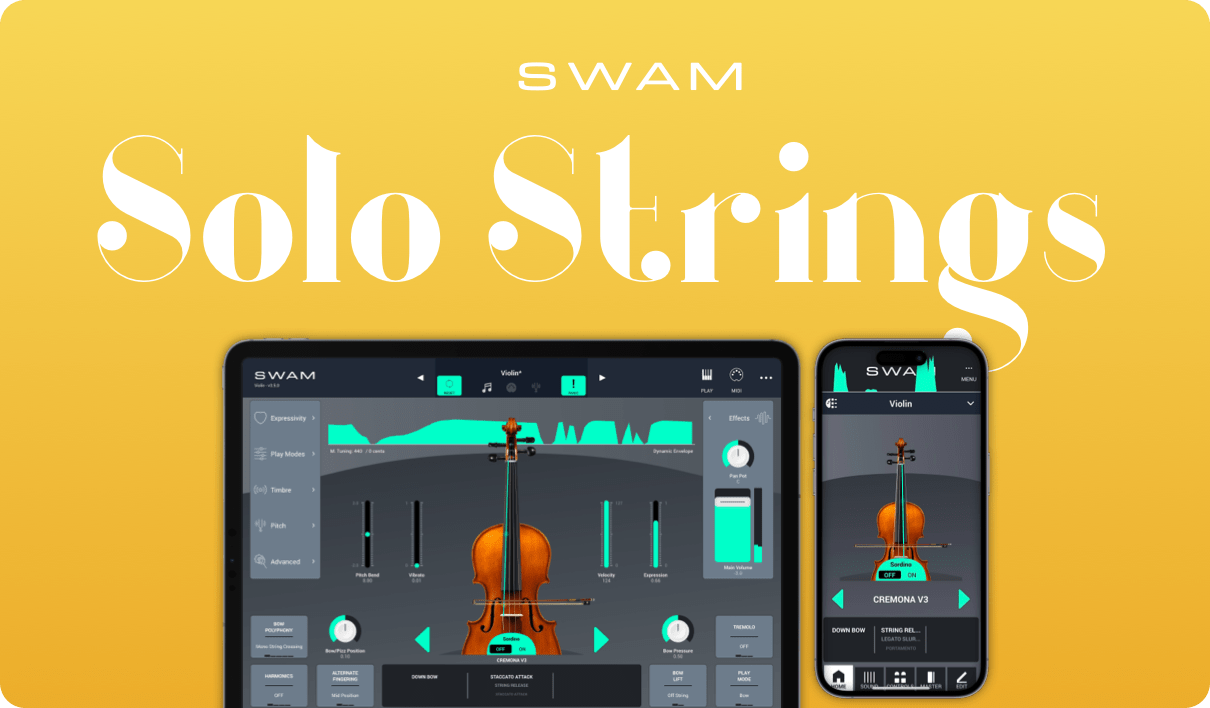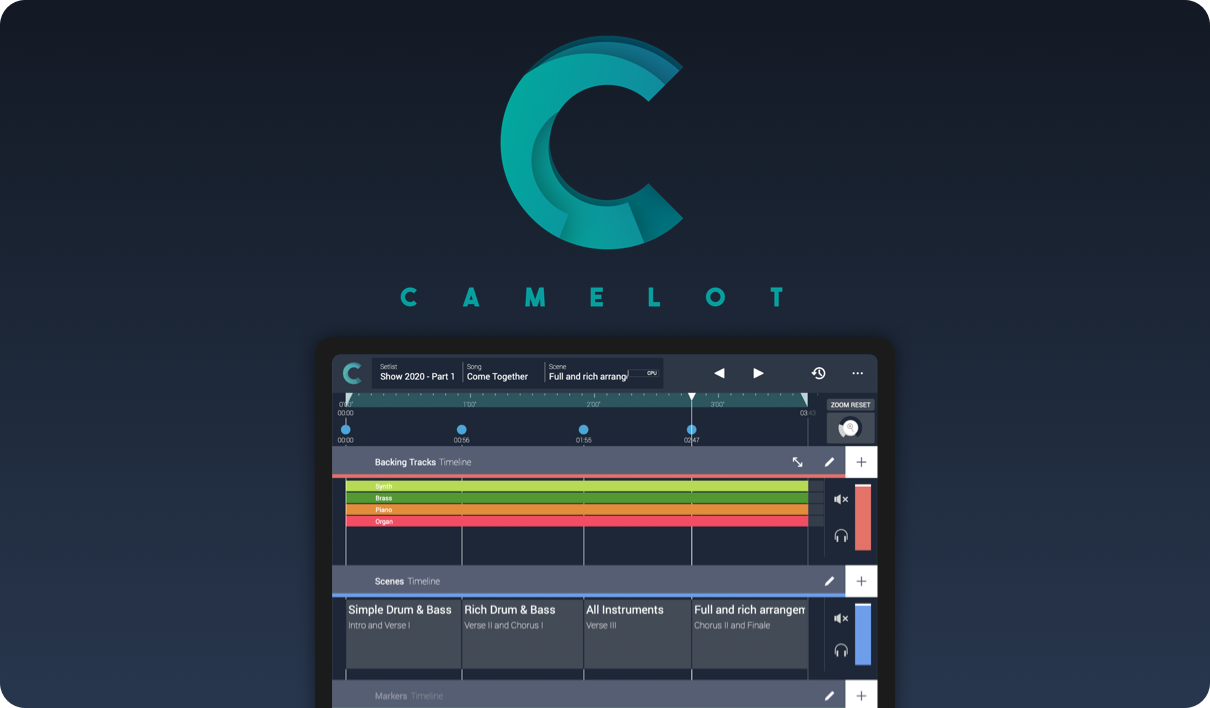 Camelot Pro for iPad
THE ONLY AUV3 HOST
WITH SEAMLESS SOUND SWITCHING
Camelot is the Swiss Army Knife for your Live Performances.
Keep your MIDI devices, AUv3 software instruments, FX, Backing Tracks, and Music scores all in one place!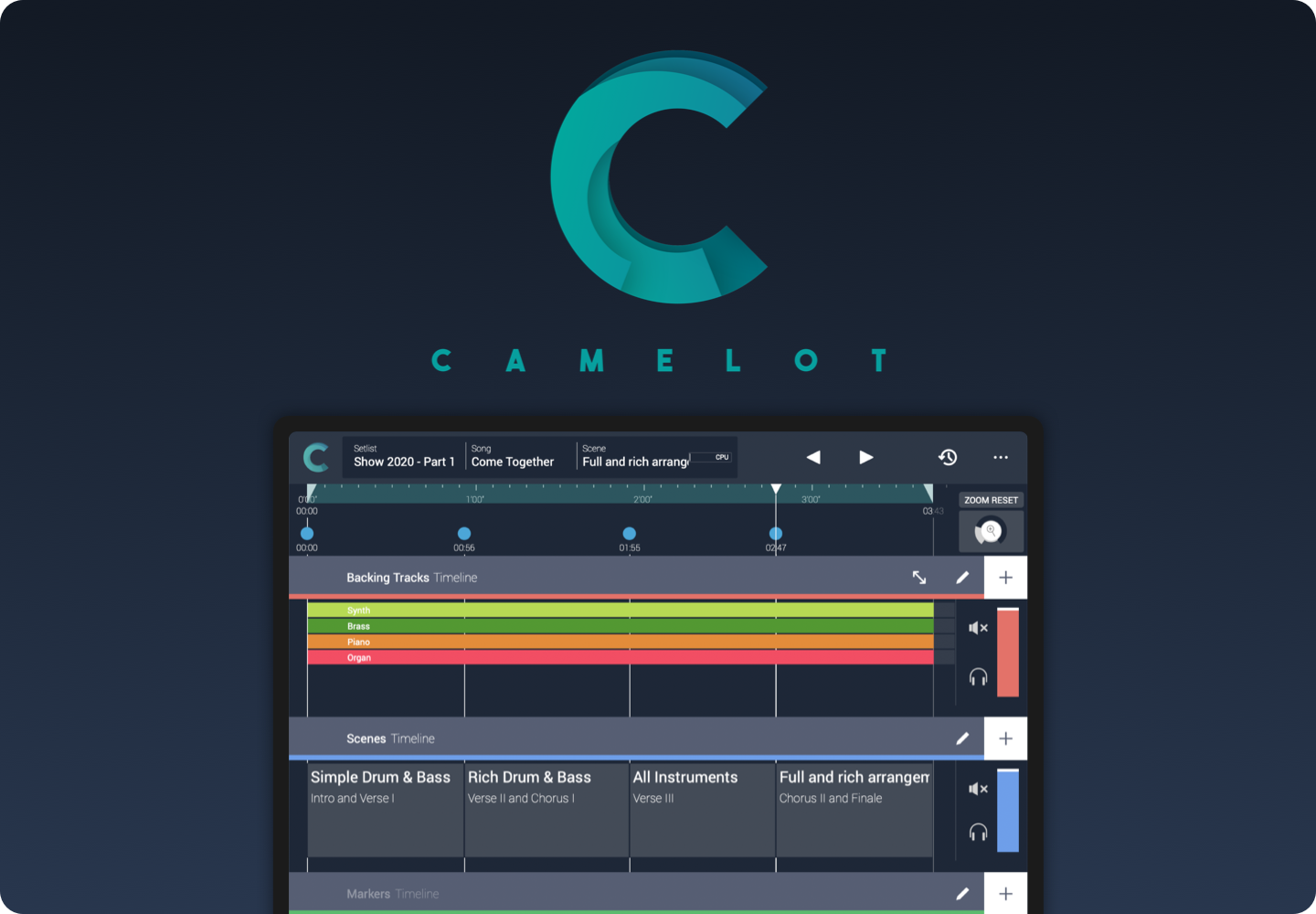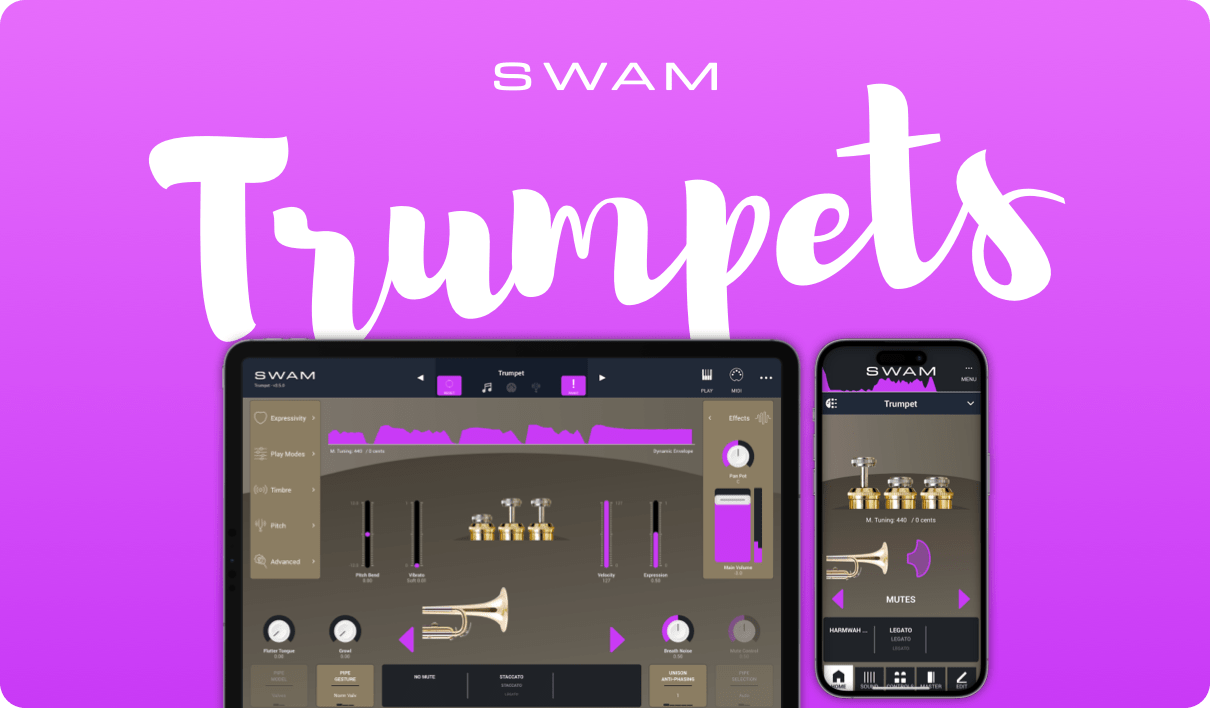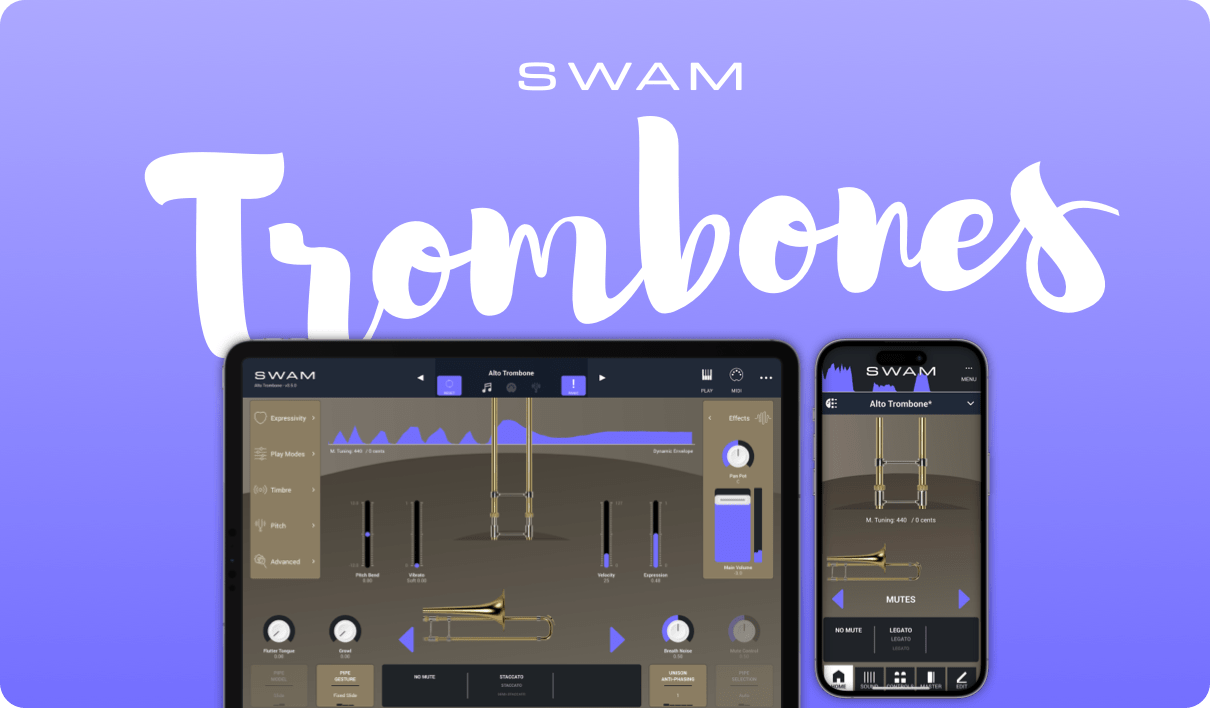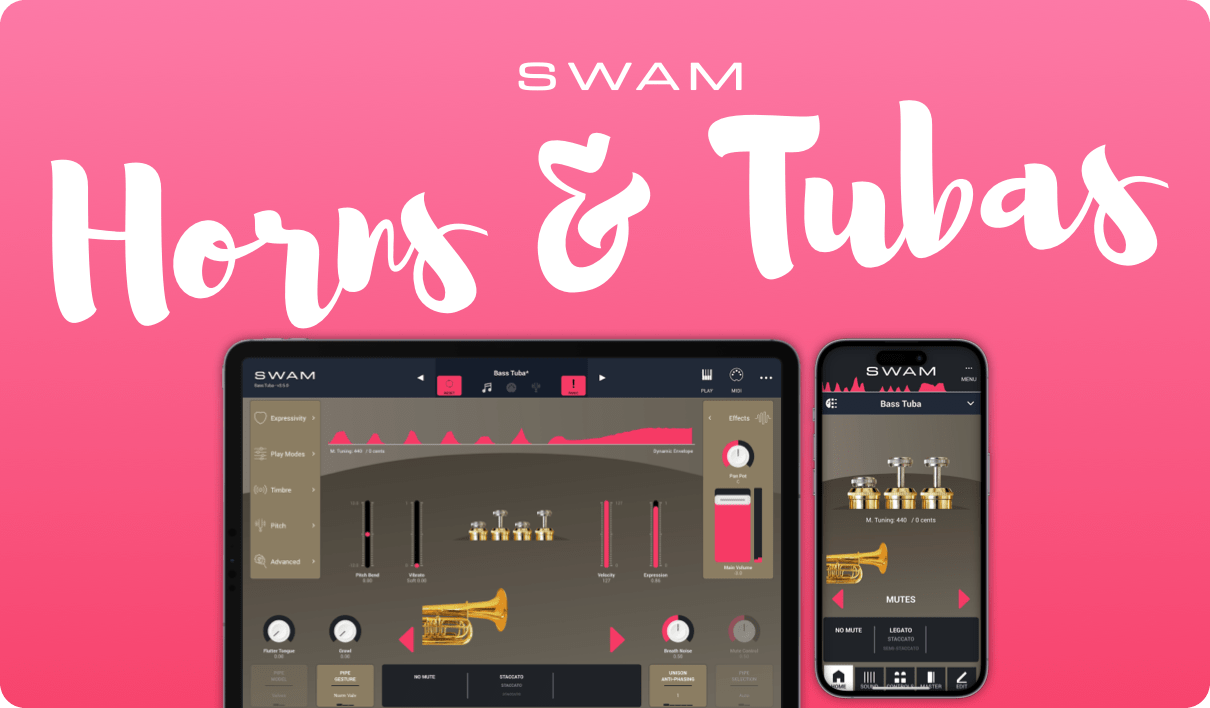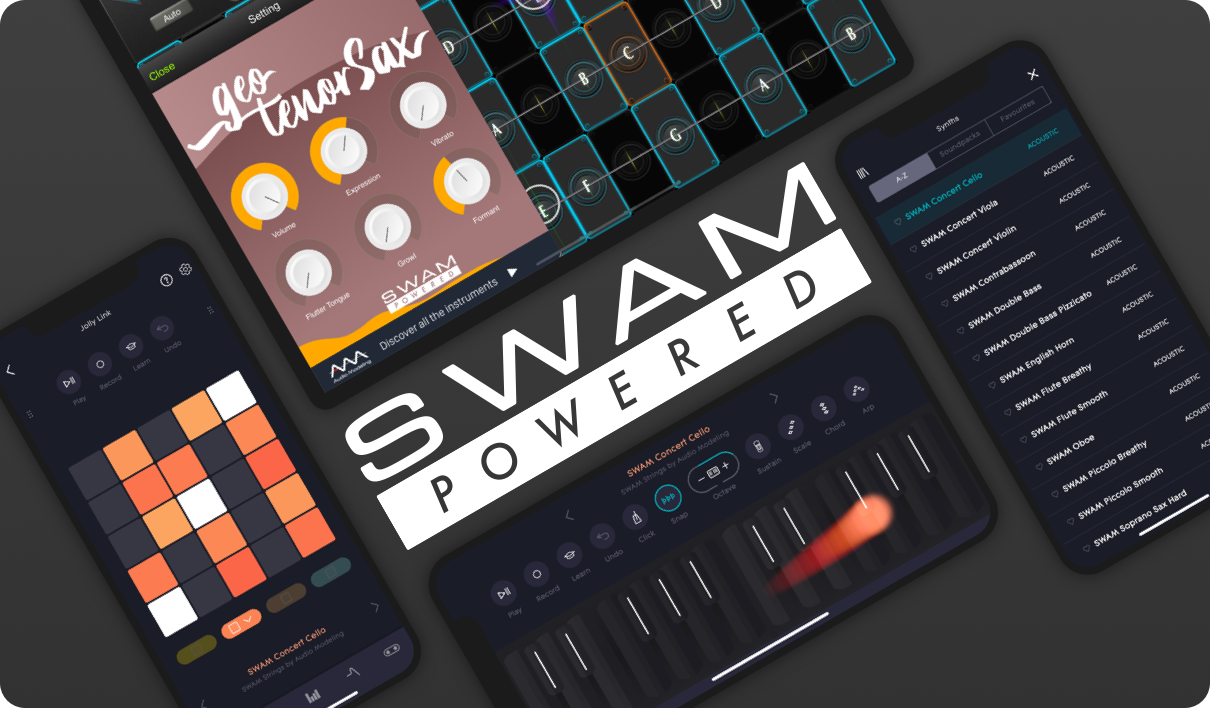 SWAM INSTRUMENTS ON IPAD AND IPHONE IN ACTION
Play with SWAM instruments anytime from anywhere! Import custom presets of the instruments you already use on Desktop to your iPad or iPhone OR play in real-time directly from your device using our innovative control surface.
Explore our wonderful range of presets allowing you to play any style of music easily. Express yourself the same way you would on a real instrument!
We guarantee you can attain the same level of expressivity and realism as demonstrated in the videos below.
Note that Apple sets the local territory price for purchases, and may add additional local charges.