35% OFF ON V2 UNTIL THE RELEASE OF V3

SWAM ENGINE
SOLO WOODWINDS
SWAM Solo Woodwinds is a collection of instruments that includes SWAM Flutes, SWAM Double Reeds, SWAM Clarinets and SWAM Saxophones. These instruments are developed using a synergy of innovative performance techniques, concepts of Physical and Behavioral Modeling combined with Multi-Vector/Phase-Synchronous Sample-Morphing technique.
SWAM Solo Woodwinds allows composers, musicians and performers to play – both in the recording studio and during live shows – the most expressive and realistic virtual solo woodwinds ever conceived, through real-time controllable virtual instruments with the same natural reactions of their traditional counterparts.
SAVE WITH BUNDLES AND UPGRADE OFFERS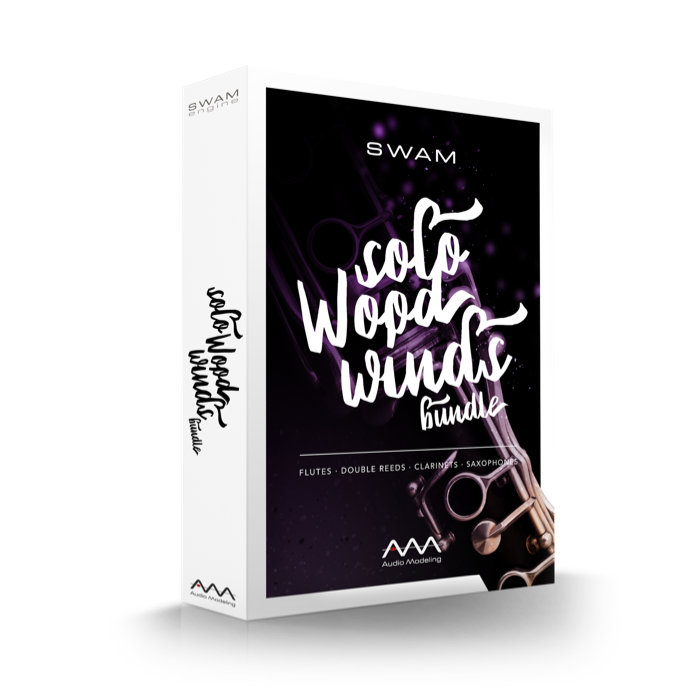 Clarinets, Saxophones, Flutes, Double Reeds
SOLO WOODWINDS BUNDLE
Great Deals with Bundles: get the entire family at once!
Saxophones, Double Reeds, Flutes and Clarinets.
487 EUR/USD
750 EUR/USD
(Value of 920 EUR/USD)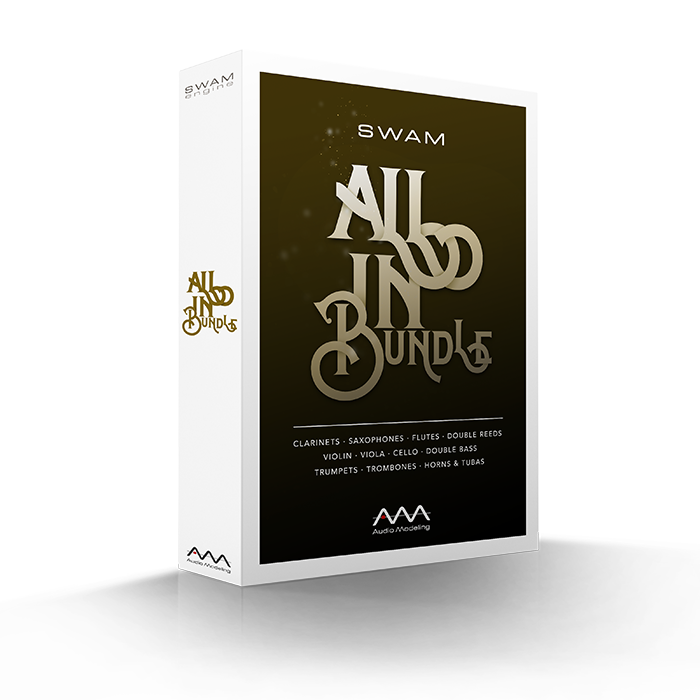 Solo Woodwinds, Solo Strings and Solo Brass
SWAM ALL IN BUNDLE
The best solo instruments on the market in one convenient bundle. ALL SWAM Solo Woodwinds, ALL SWAM Solo Strings and ALL SWAM Solo Brass!
With this bundle you don't need to look for anything else: all the best physical modeled Solo Strings, Solo Brass and the best hybrid modeled Solo Woodwinds will be yours.
SWAM ALL IN BUNDLE value is up to 2150 USD/EUR:
SWAM Clarinets 170 USD/EUR + SWAM Saxophones 250 USD/EUR + SWAM Double Reeds 250 USD/EUR + SWAM Flutes 250 USD/EUR + SWAM Violin 120 USD/EUR + SWAM Viola 120 USD/EUR + SWAM Cello 120 USD/EUR + SWAM Double Bass 120 USD/EUR + SWAM Trumpets 250 USD/EUR + SWAM Trombones 250 USD/EUR + SWAM Horns & Tubas 250 USD/EUR
GET THEM ALL
1150 EUR/USD
1400 EUR/USD