Solo Woodwinds
SWAM FLUTES
The SWAM Flutes bundle includes four instruments: Flute, Alto Flute, Bass Flute, and Piccolo.
The SWAM Flute is a perfect illustration of how a virtual instrument can realize the concept of articulation. The physics of the flute determine that the instrument's main expressive techniques (such as expression, vibrato, and flutter tongue) all depend on a single factor: the dynamics of the breath.
With SWAM Flute, all these parameters are easily controlled in real time with standard MIDI controllers, or even with a breath controller for a truly realistic feel.
Nothing could be more natural…other than playing an actual acoustic flute!
250 EUR/USD
SPECIFICATIONS

Supported formats and OS
macOS 10.13 (High Sierra) – 13.3 (Ventura)
Standalone, Audio Units, VST, VST3, AAX 64bit
NKS (Native Instruments Komplete Kontrol)
Apple Silicon architecture supported natively (AAX Silicon supported natively starting from v3.7.0)
Windows 10, Windows 11
Standalone, VST, VST3, AAX 64bit
NKS (Native Instruments Komplete Kontrol)
Friendly for blind and visually impaired users

Small footprint!
Disk space: 391 MB
RAM: 100 MB for each instrument instance

CPU load
The realism and expressiveness of the SWAM instrument requires a computer with at least a 1.6 GHz Core 2 Duo CPU for running a single plugin instance. Less powerful systems may also prove satisfactory, but may require larger buffer sizes, involving higher latencies.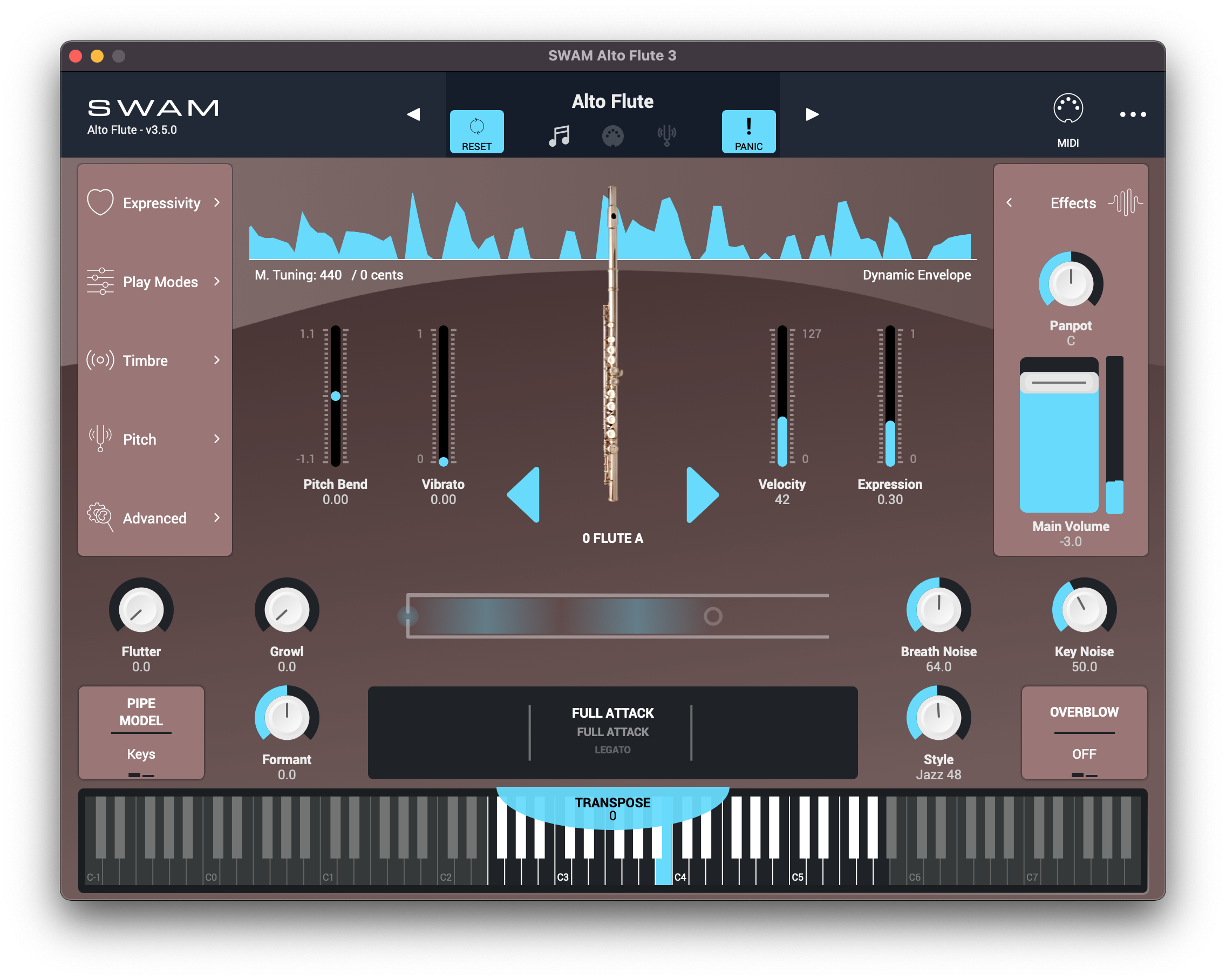 Improved sound behavior compared to Solo Woodwinds v2 for desktop
Standalone version, VST3, NKS support
Completely renewed User Experience (UX) compared to Solo Woodwinds v2 for desktop
Standing wave visualization
Extensive MIDI mapping
Ready to use MIDI presets for several expressive controllers
Bluetooth MIDI support (for Standalone version)
Slide pipe model: bend continuously up to +/-12 semitones
Breathy ppp dynamic available for all Solo Woodwinds
New sound parameters: Alt. Fingering for Saxophones, Timbral Correction, EQ, Early Reflection Amount
Preset management
Microtuning improvements, presets, and MAQAM support
Accessibility support
SAVE WITH BUNDLES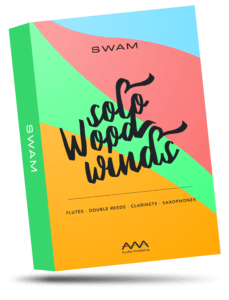 Clarinets, Saxophones, Flutes, Double Reeds
SOLO WOODWINDS BUNDLE
Get the entire Solo Woodwinds family at once with this great bundle deal!
750 EUR/USD
(Value of 920 EUR/USD)
If you already have some Solo Woodwinds instruments, sign into the Customer Portal and click the Only for you tab to complete your bundle at an affordable price!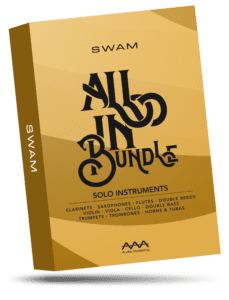 Solo Woodwinds, Solo Strings and Solo Brass
SWAM ALL IN BUNDLE
Get the best virtual solo instruments on the market in one convenient bundle. This powerful collection includes ALL of the amazing physically modeled SWAM Solo Strings and SWAM Solo Brass, plus ALL of the spectacular hybrid-modeled SWAM Solo Woodwinds!
Look no further than this bundle to satisfy all of your solo wind and string needs.
SWAM ALL IN BUNDLE value is up to 2150 USD/EUR:
SWAM Clarinets 170 USD/EUR + SWAM Saxophones 250 USD/EUR + SWAM Double Reeds 250 USD/EUR + SWAM Flutes 250 USD/EUR + SWAM Violin 120 USD/EUR + SWAM Viola 120 USD/EUR + SWAM Cello 120 USD/EUR + SWAM Double Bass 120 USD/EUR + SWAM Trumpets 250 USD/EUR + SWAM Trombones 250 USD/EUR + SWAM Horns & Tubas 250 USD/EUR
If you already have some SWAM instruments, sign into the Customer Portal and click the Only for you tab to complete your bundle at an affordable price!
GET THEM ALL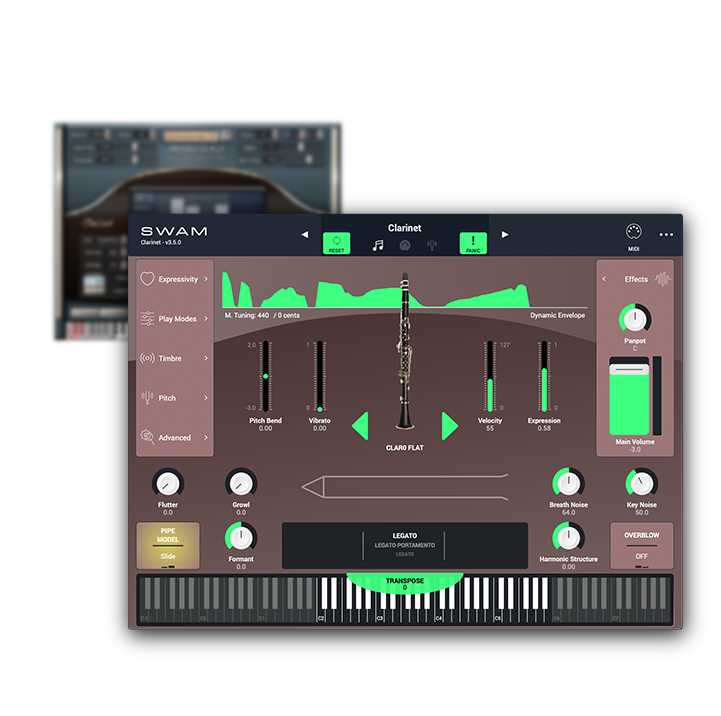 For Solo Woodwinds v2 Owners
V3 UPGRADE DEALS
If you are a proud owner of Solo Woodwinds v2, (Flutes, Saxophones, Clarinets, and Double Reeds) you can upgrade to the new v3 versions for a discounted price.
UPGRADE PRICE PER INSTRUMENT:
– 100 EUR/USD for Saxophones, Flutes and Double Reeds
– 68 EUR/USD for Clarinets

(This is a 60% discount from the full price.)
SOLO WOODWINDS BUNDLE UPGRADE PRICE IS 300 EUR/USD

Upgrades and bundle completions can be purchased from your Audio Modeling Customer Portal account. Log in to your account and navigate to the Only for you tab to see your available upgrade options.
All options and prices are calculated according to the products you have already purchased. Click the UPGRADE button next to any of the options shown to purchase it.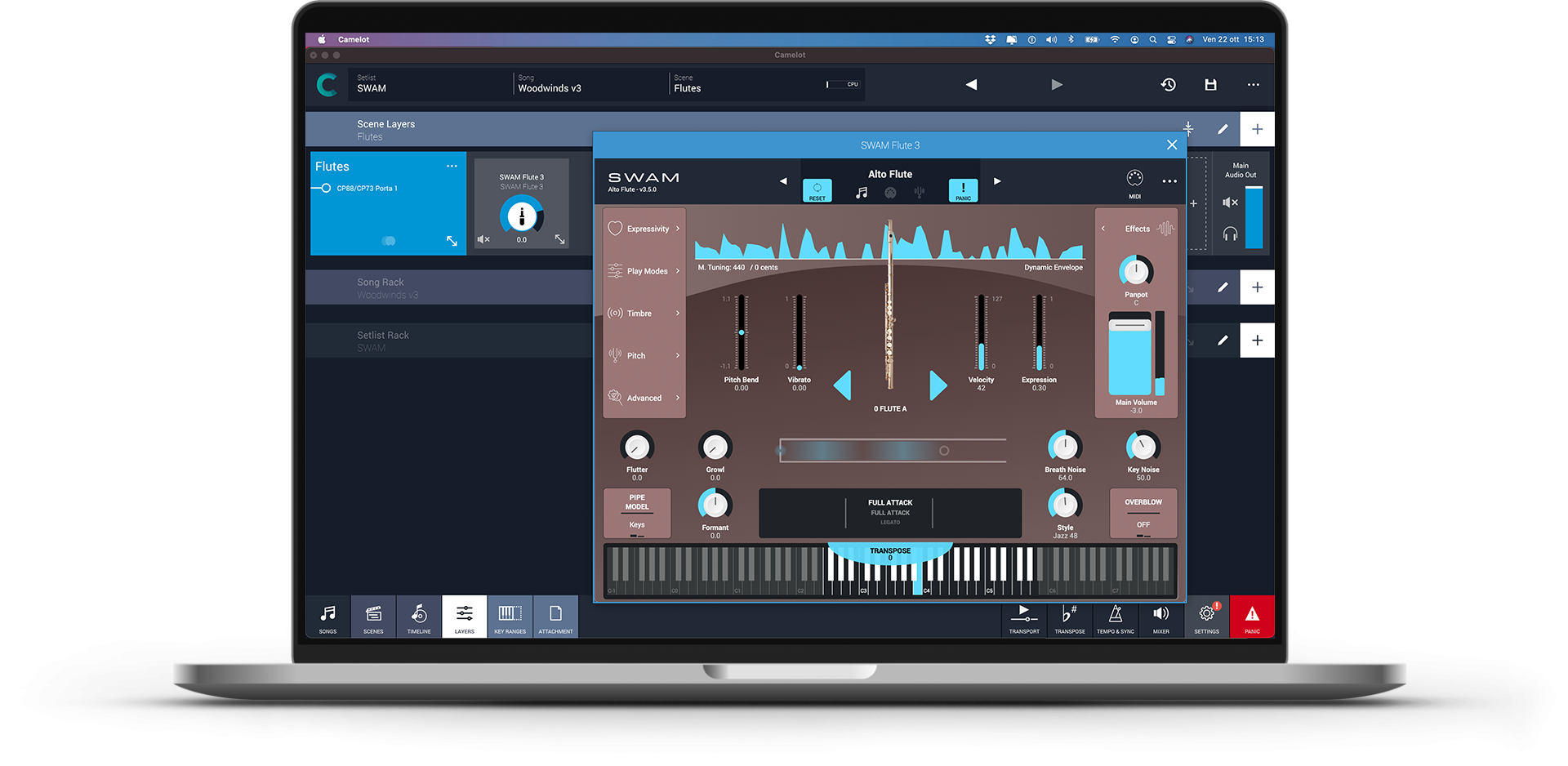 PERFECT FOR STAGE AND STUDIO PRODUCTION
Composers and producers: SWAM instruments let you tweak the instrument's sound or behavior to get exactly the response you need to fit any context.
Live performers: No other virtual acoustic instrument is as responsive and realistic in real-time performance as a SWAM instrument.
REAL-TIME PERFORMANCE CONTROLS
Play parameters in real-time from a MIDI controller or Digital Audio Workstation:
Expression (Dynamic), Note transitions (Staccato / Legato / Portamento) with no keyswitches, Legato Mode (Glissando vs Expressive), Vibrato Depth, Vibrato Rate, Portamento Time, Harmonic Structure, Sub-Harmonics, Growl, Flutter Tongue, Formant, Breath Noise, Key Noise, Dynamic Pitch, OverBlow, Microtuning, Main Volume, Pan Pot, Reverb Mix.
FRIENDLY FOR BLIND AND VISUALLY IMPAIRED USERS
SWAM instruments offer an inclusive music-making experience for blind and visually impaired musicians. With their user-friendly interface and accessibility features, SWAM instruments enable visually impaired users to fully engage in the creative process without any barriers. Users can navigate the instruments with ease and focus on making music, regardless of their visual ability. With SWAM instruments, everyone can enjoy the joy and therapeutic benefits of music-making.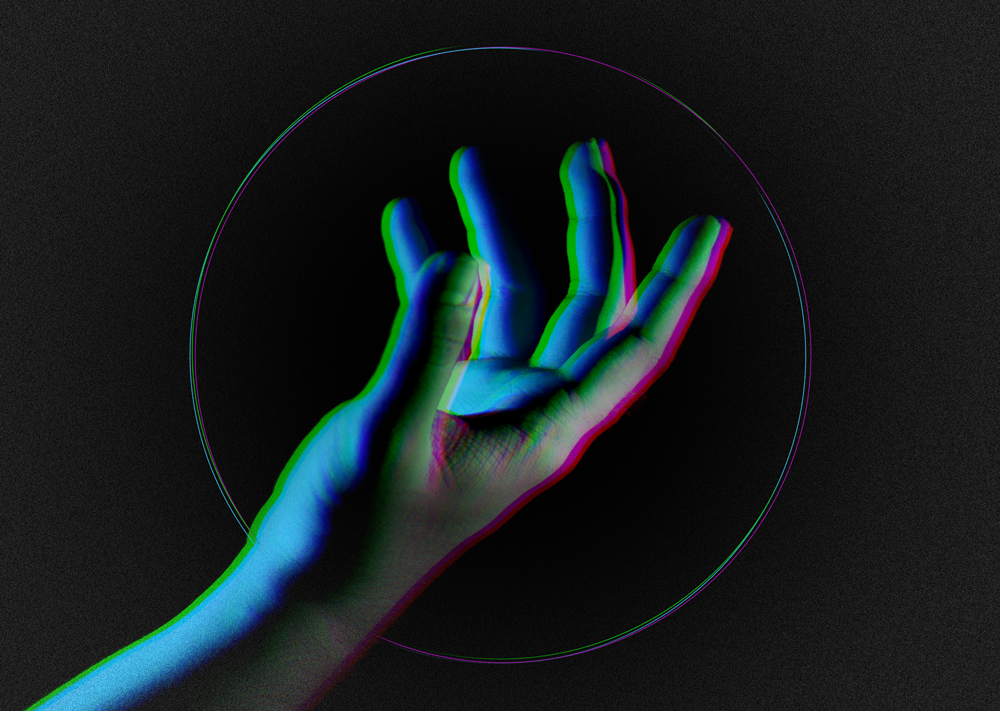 HANDCRAFTED DIGITAL INSTRUMENTS
Developed by Audio Modeling using SWAM-W Technology, SWAM Flutes combine innovative performance techniques, physical modeling, behavioral modeling, and multi-vector, phase-synchronous sample morphing to create the most realistic, real-time controllable, expressive virtual flutes on the market. SWAM Flutes' real-time control of expressive parameters provides the range and organic feel that enable endless sonic variation and make every live performance unique.