It seems only like a few decades ago when the thought of replacing real instruments with virtual ones was laughable. We never expected for sampling technologies to come as far as it did but yet, it happened.
As computers become more powerful everyday, we are not satisfied anymore by what we now call traditional technologies can give us, we want more. More expressivity, more realism, more flexibility, and the ability to play virtual instruments live as well as being able to program them in the studio. The close enough realism that sampling gave us is now outdated.
Time to innovate.
What Makes SWAM Instruments and VST Plug-Ins So Special
Physical modeling refers to sound synthesis methods in which the waveform of the sound is computed using a mathematical model, a set of equations, and algorithms to simulate a physical source of sound like a musical instrument.
Unlike sampling, which uses recordings to replicate the sound of an instrument, physical modeling doesn't generate a sound as such but creates the conditions for the system to create it according to an external input (like someone playing on a keyboard). Modeled virtual instruments can give the feeling and behaviour of the instrument, reacting and interacting with the player the same way a real instrument does.
Audio Modeling has always been at the cutting edge of technology for creating the most realistic virtual instruments and VST plug-ins on the market. To achieve this, we developed a proprietary technology called SWAM (Synchronous Waves Acoustic Modeling) based on physical modeling.
The SWAM engine combines pure physical modeling synthesis methods with some additional elements allowing us to go much further in terms of flexibility and realism. The topic is huge but in a nutshell, not only do we model the mechanical system of an instrument, we also model the unconscious behaviors of a real professional musician.
This is why musicians and producers are able to inject into SWAM instruments their own style of playing. This kind of realism and expressivity is impossible to achieve with sampling.
We Aim to Provide a Complete Ecosystem to Musicians, Producers, and Composers
Our mission is not only to create single products, but to create a full musical ecosystem to provide musicians, composers, and producers with a complete toolset to create incredible music.
Each SWAM instrument is available as a

standalone virtual instrument

and in

VST, VST3, AAX

and

Audio Unit plug-in formats

.

All our instruments are

available for macOs and Windows

, with some also available on

iPad

(soon, all our instruments will be available for iPad and iPhone as well).

We have

a range of SWAM powered products

. Previously with ROLI Noise and recently with GeoShred. There are GeoSWAM Instruments optimized for playing on GeoShred's unique playing surface and on MPE controllers.
We developed our very own performance management platform, Camelot Pro. We call Camelot Pro the "Live Performance Swiss Army Knife" because it connects hardware and software instruments together with the best MIDI patchbay and processor ever created for macOS, Windows and iOS. Besides that, it also has a ton of features making it essential for any live performer.
Reaching a New Milestone With the Release of SWAM Solo Strings v3
SWAM Solo Strings v2 were already considered the best physically modeled string instruments and VST plug-ins on the market today. Yet, we knew we still had the capacity to improve.
In the last week of March 2021, we officially released SWAM Solo Strings v3 for macOS and Windows. Now, SWAM Solo Strings v3 is available on iPad as well. This new release comes with major changes and improvements to the previous version.
In particular, the new SWAM framework and interface has interesting features:
A wide range of popular controller profiles

. Making user-friendly products is extremely important to us. As much as we can, we are always aiming for

Plug & Play

solutions. That's why we included configurations for a wide range of popular controllers including

keyboards, breath controllers, wind controllers, MPE

, and more.

(link to youtube video https://youtu.be/jT3H8LFluL8)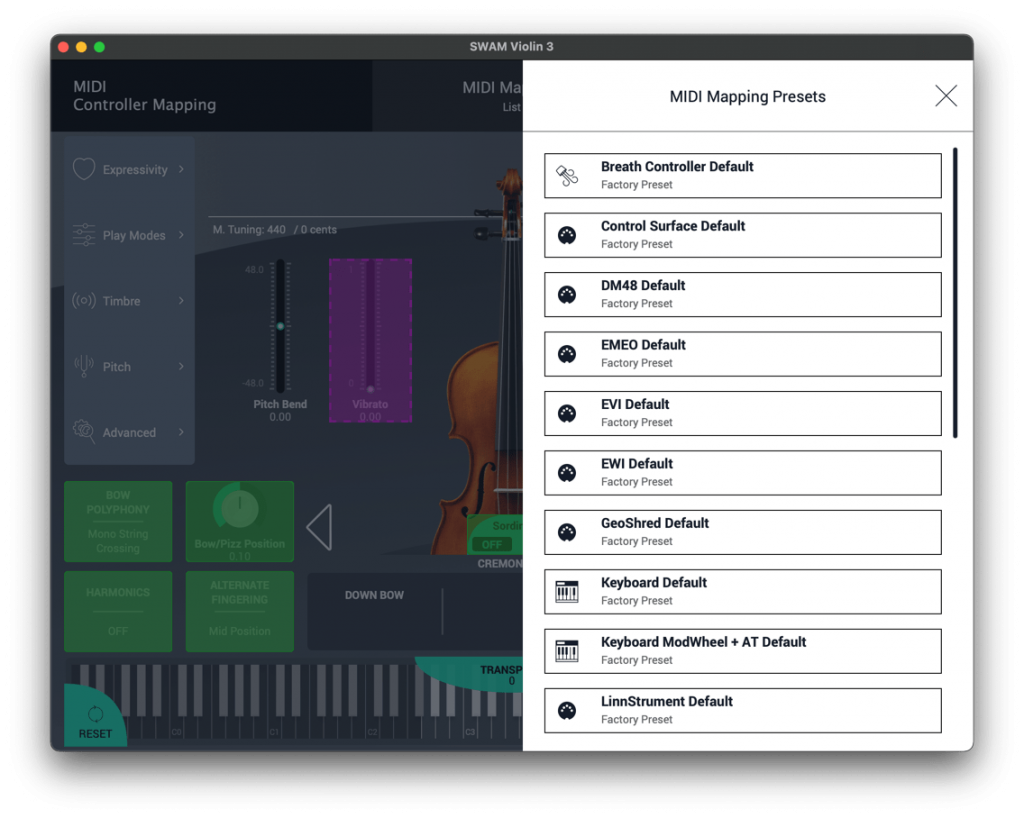 List of built-in controller profiles
We also provide the option to go much deeper. The

MIDI Mapping engine

allows you to create custom configurations for your specific controller, use MIDI Learn, and remap curves to

adjust the response and playability of the instrument according to your needs and style

.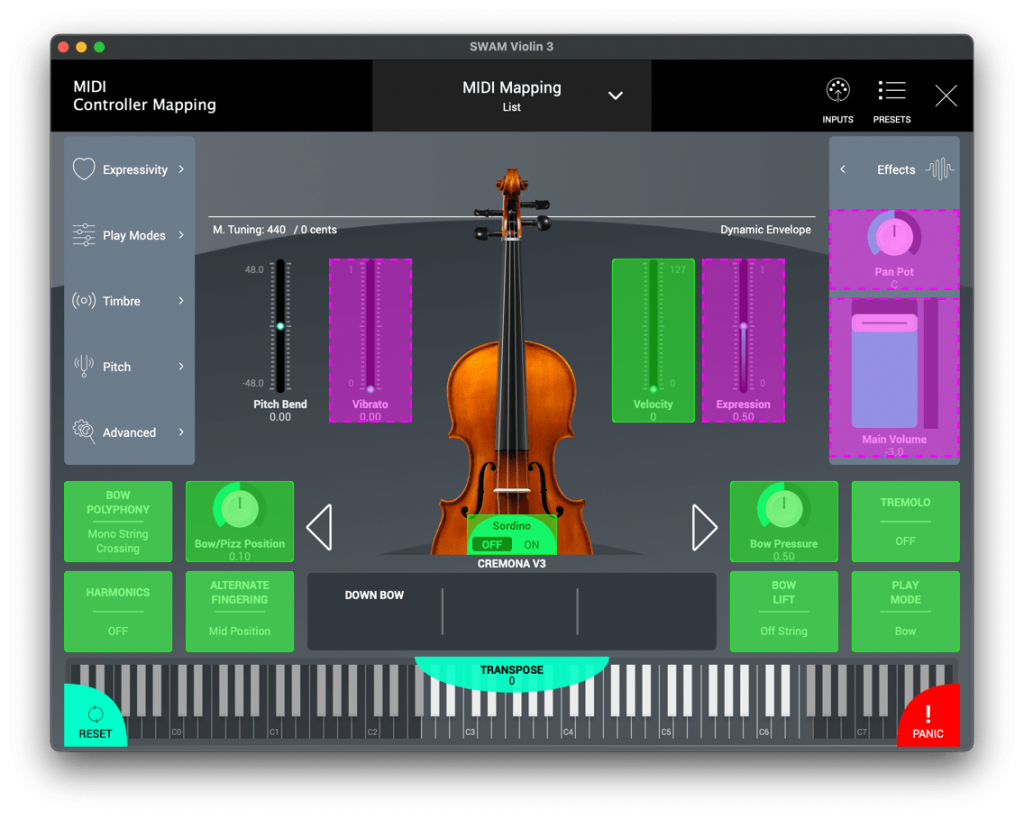 The MIDI Controller Mapping Interface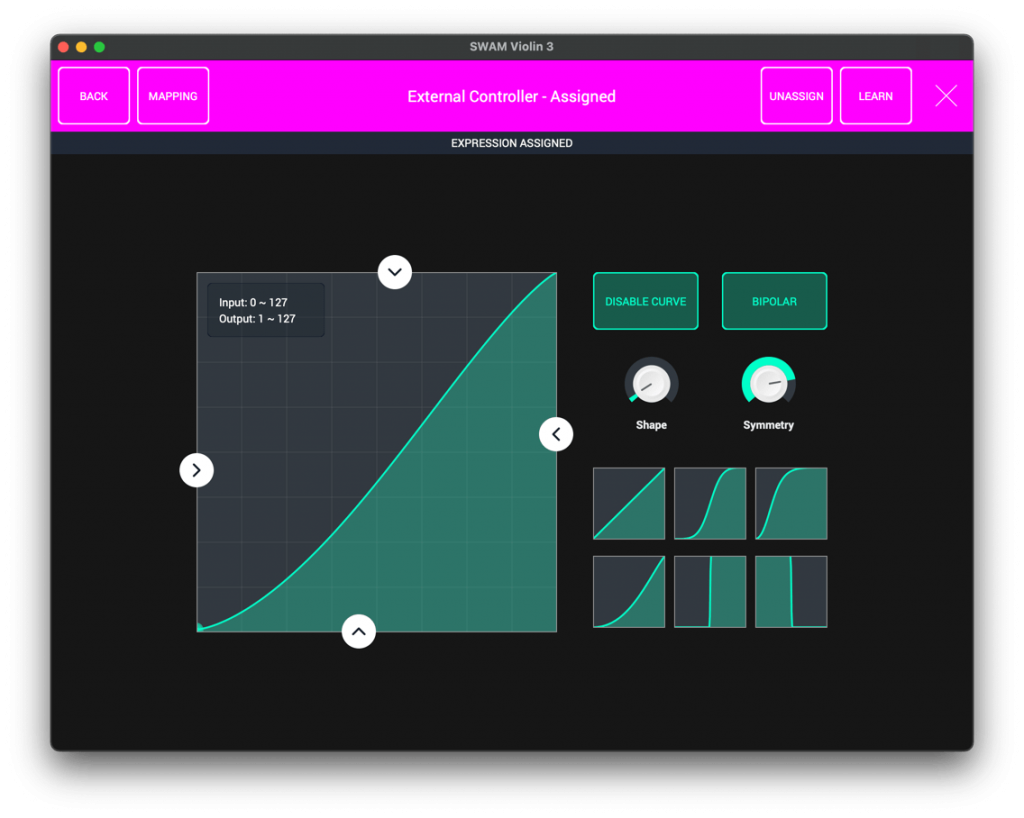 Remapping curves
Four types of messages are supported: AfterTouch, CC, CC Hi-Res and NRPN.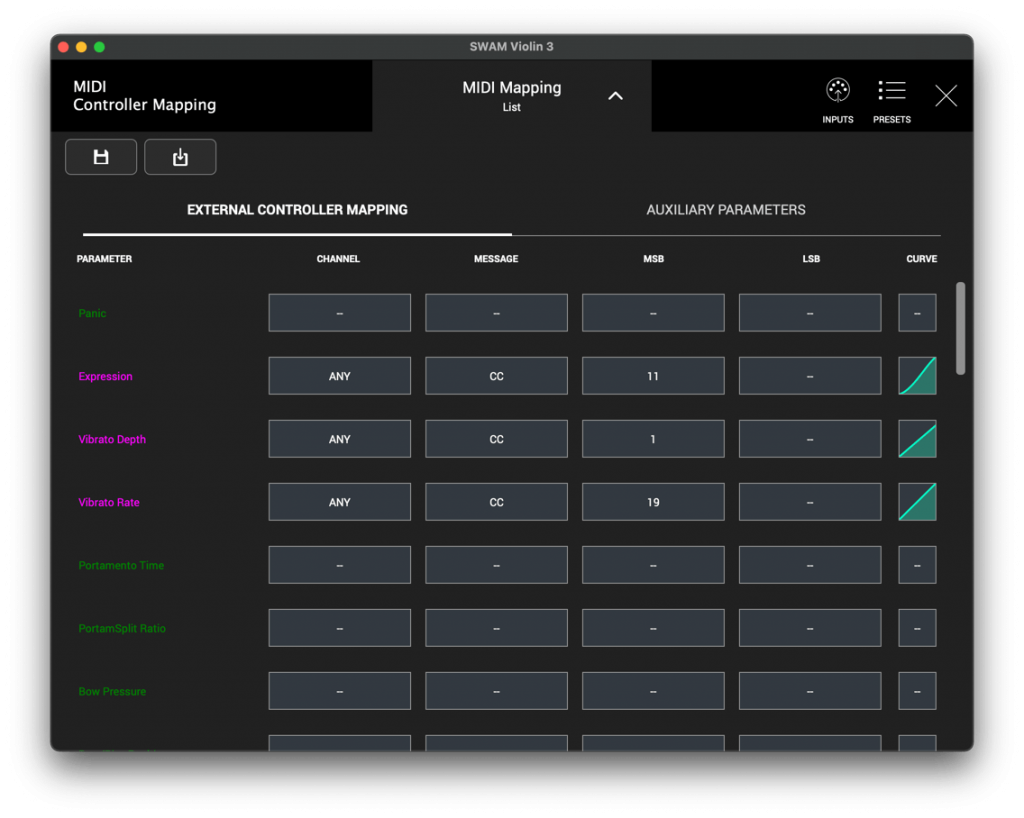 List of MIDI mapping parameters
We implemented microtuning and integrated it with MAQAM and SysEx.
Pitch control and micro tuning window
SWAM Solo Strings for iPad
The iPad version has

an innovative control surface

that allows you to

play the instrument in real-time directly from your device

.

You can also read and sync presets from your Desktop to your iPad since the instruments are built using the same SWAM engine.
The only difference with the iOS version is that some advanced editing parameters are locked on iPad.
According to Your Feedback, We Are Doing It Right
Since the release of SWAM Solo Strings v3, our inbox has been flooded with positive feedback. This means a lot to us since we are working tirelessly to constantly improve our technology. Here are just a few examples of what some of you had to say.
"Thank you very much, I already bought an upgrade from Solo Strings v2 to v3. I use all of your physically modeled plug-ins: Flutes, Trumpets, Solo Horns, Violins etc. Your physically modeled software sounds absolutely fabulous! About 5 years ago I switched to physical software whenever possible. A big compliment for your enormous and fantastic work!" — Andreas
* * *
"Just want to say how much I love your instruments. I've worked with sample libraries a lot and the modeled instruments just allow more human feel by the person playing it, not by the person who played it. It has been the most inspiring software I've used in a very long time. Instead of doing the same thing differently, these instruments are truly something new for me." — William
* * *
"I just had an hour to test two of the plug-ins and while I knew from your videos that they would all sound very good, I didn't know how incredible they would *feel* when actively played! This took me quite by surprise." — Karl
* * *
Our technology might hold the future of digital music making, but without our precious community of musicians, composers, and producers our work would be meaningless. Thank you for your meaningful feedback and input, you help us improve our products and technology everyday.
We hope to become an essential part of your musical journey.