Camelot for iPad: Mark Basile's iOS Virtual Instrument Faves
As Apple's iPad has grown in computing power, musicians have increasingly turned to it as a platform for music-making, both live and for recording. The raw capability of today's iPads can't be denied, and, even though the iPad is still not as powerful or flexible in some respects as a laptop or desktop computer, the stability of its OS and the familiarity of its interface have been key factors in the growth of the iPad as a music machine. iOS apps have grown to be numerous and sophisticated, and we at Audio Modeling are often asked how truly viable an iPad is as a standalone music platform. So we decided to take a shot at an answer.
Unsurprisingly, we'll start with this: Audio Modeling's Camelot live performance environment runs on the iPad, as well as under macOS and Windows, which makes all of those great instruments and effects usable for live performance. Camelot can host the full range of virtual instrument and effects plugins available for iOS, and provide control for them from a MIDI controller plugged into an iOS MIDI interface. USB controllers can be used, too, but require a USB adapter.
To get a bigger picture of just what is out there for iOS, Audio Modeling turned to Mark Basile, vocalist for long-established progressive metal band DGM, and Musical Director and Vocal Coach for the Echoes Music Academy in Naples, Italy. We asked Mark to share some of his favorite iOS instruments, which, by a funny coincidence, he just happens to run within Camelot. By no means is this a comprehensive survey of iOS virtual instruments, as a prowl through Apple's AppStore will quickly show. It should be more properly thought of as a curated collection from the musical mind of Mark Basile.
Camelot Pro
Camelot is a complete live performance environment, with virtual instrument and effects plugin hosting, MIDI controller management and processing, multitrack playback, music score display, and much more. In addition to MIDI control of iOS instruments, Camelot can also accept external audio inputs from an audio interface, so you can even use Camelot as a mixing and processing environment for vocals or acoustic instruments.
Camelot lets you construct entire VI (Virtual Instrument) and audio rigs, store them, and recall them, enabling you to call up an entirely different sound and, in fact, complete system, for each song or section of a song. Then you can build setlists out of the songs. Camelot is a powerful way of putting iOS plugins to work on a gig.
https://apps.apple.com/us/app/camelot-pro/id1326331127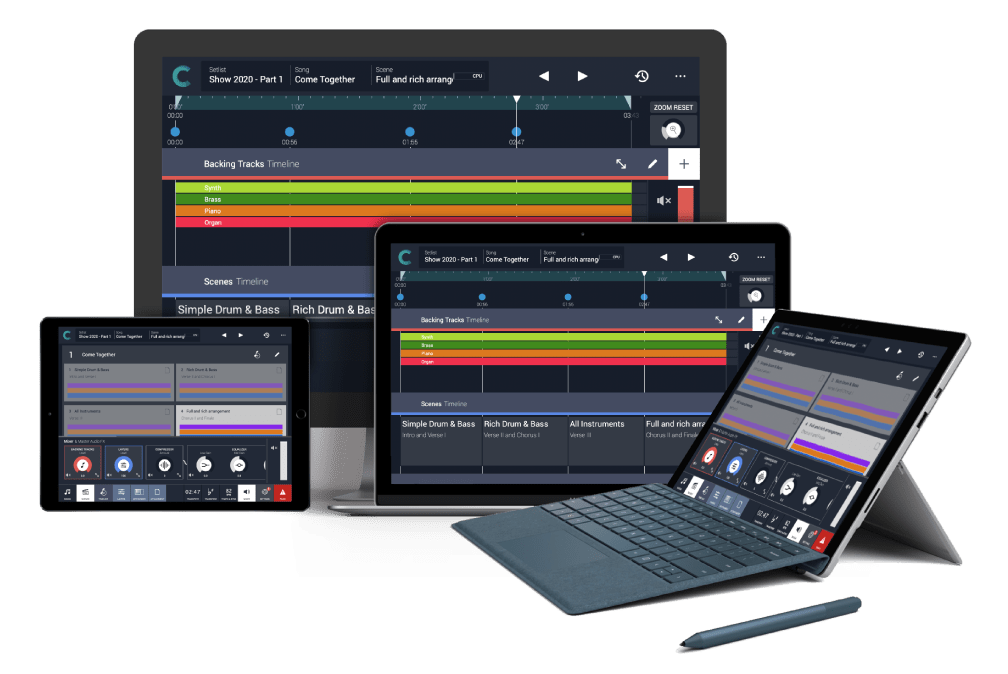 SWAM Solo Instruments
SWAM Solo Strings, Solo Woodwinds, and Solo Brass are modeled instruments, not sample instruments, which means that, rather than playing recordings of acoustic instruments, they emulate the behaviors of the sound-producing mechanisms that make acoustic instruments distinctive. This makes modeled instruments far better and more intuitive for playing live and imparting instrumental style. Modeled instruments also need far less memory than sample instruments.
Audio Modeling's SWAM instruments provide a collection of models of many of the instruments that dominate classical, jazz, and other styles of music, from violin, cello, and double bass, to trumpet, trombone, and tuba, to saxophones, oboe, and flutes. But the SWAM instrument bundles also go further afield to include instruments like piccolo trumpet, euphonium, and bass clarinet.
"SWAM instruments are very important collections of Solo Strings, saxophones, Solo Woodwinds (which includes the saxophones), flutes (also in the Solo Woodwinds family)…in short, a lot of things," enthuses Basile. He finds the SWAM instruments easy to program and play. "We always have a graphic interface that is extremely clear, which is very helpful for programming and during interaction. The graphics allow you to have everything under control: vibrato, velocity, and with the expression pedal."
"The legatos are beautiful, and the breath noise….amazing!"
https://audiomodeling.com/iosproducts/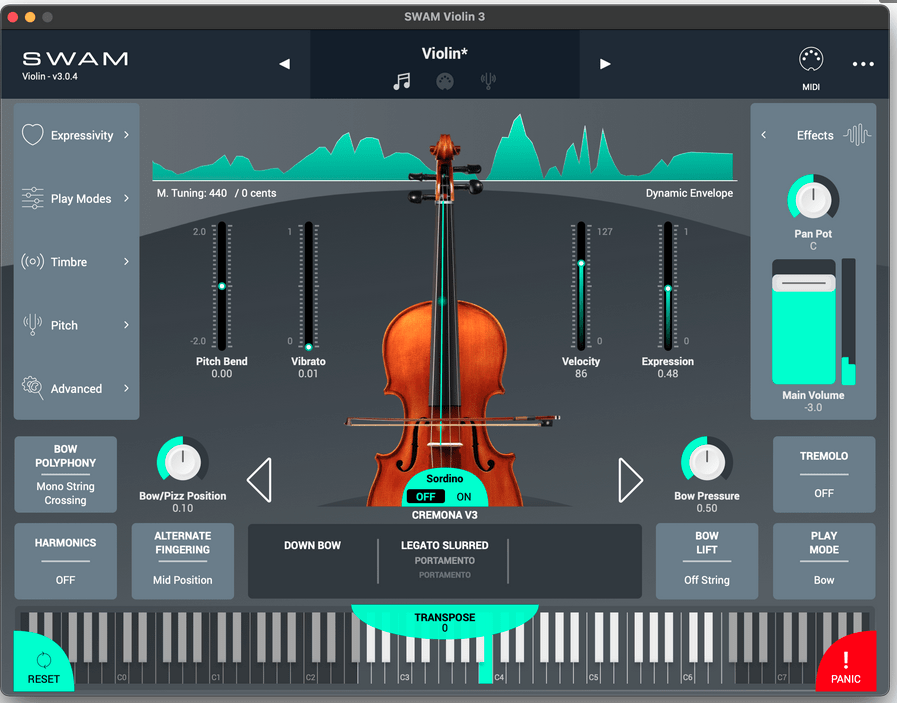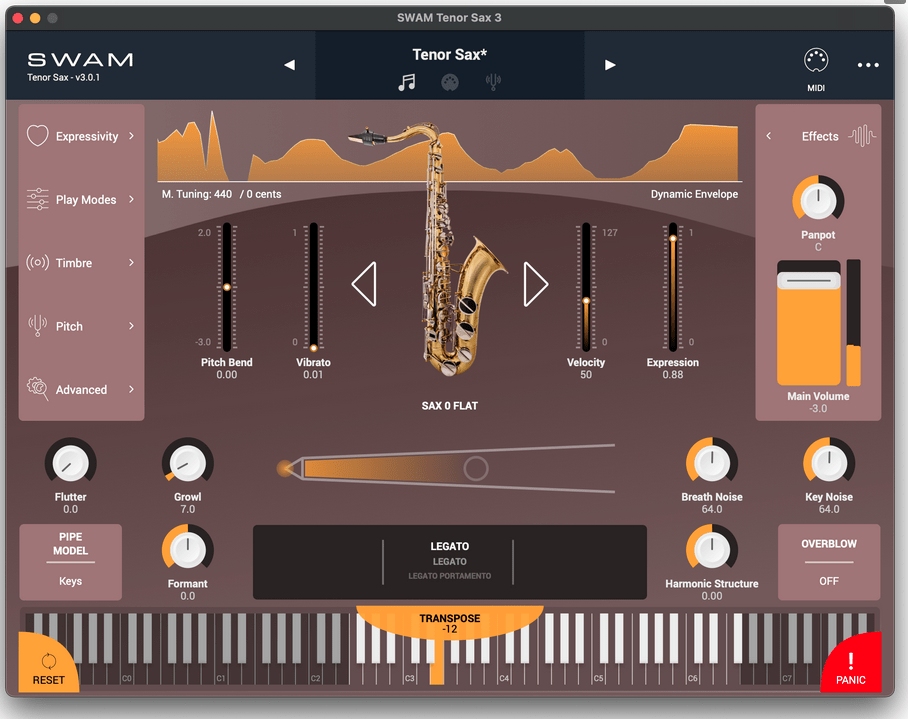 Acoustic Piano:
"For acoustic piano, I'm using a Ravenscroft app," Basile reveals."I've used this app for quite some time and it gives me great satisfaction." Ravenscroft Pianos are ultra-high end, hand-built pianos, and Ravenscroft 275 for iOS is a virtual instrument constructed from exacting recordings of an original Ravenscroft Model 275 Titanium Grand Piano.
Careful scripting brings out fine detail in hammer attacks, natural resonances, and other low-level properties that make for a rich, convincing piano sound.
Ravenscroft 275 Piano by UVItouch
https://apps.apple.com/us/app/ravenscroft-275-piano/id966586407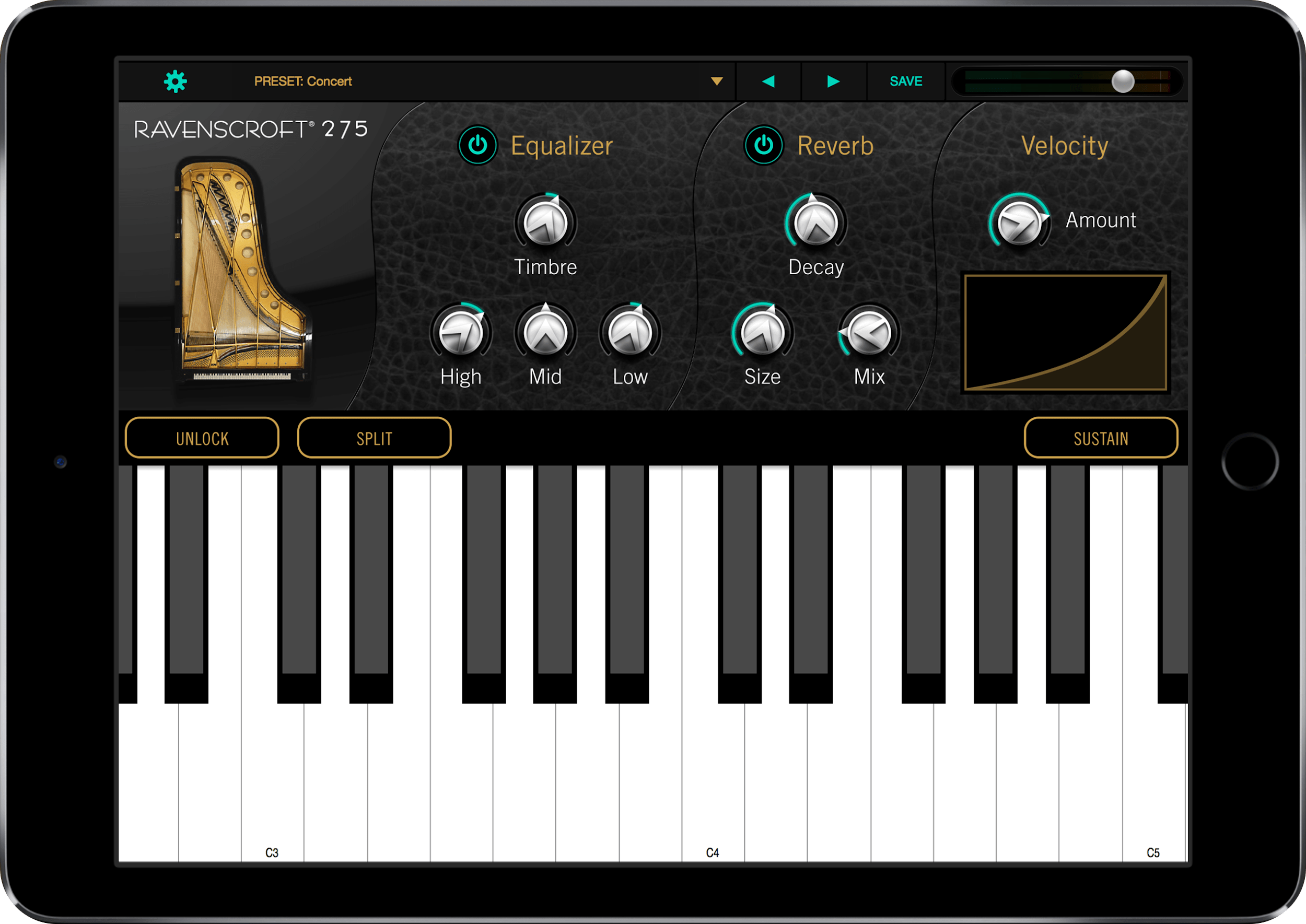 Strings and Pads for layering
Basile frequently layers the VI Labs Ravenscroft 275 piano with strings and pads from Korg's Module Pro. Module Pro is a sound library player that comes with a core library that includes keyboard, strings, brass, and synth sounds, but it really comes into its own with additions from the large selection of expansion sounds available for it. The expansion libraries add more keyboard instruments, sounds from (of course) the Korg Triton, orchestral and choir sounds, cinematic sound effects, house music sounds, and so on and so forth. Module Pro is an all-arounder.
KORG Module Pro
https://apps.apple.com/us/app/korg-module-pro/id932191687
Expansion Sound Libraries
https://www.korg.com/us/products/software/korg_module/modules.php#expansion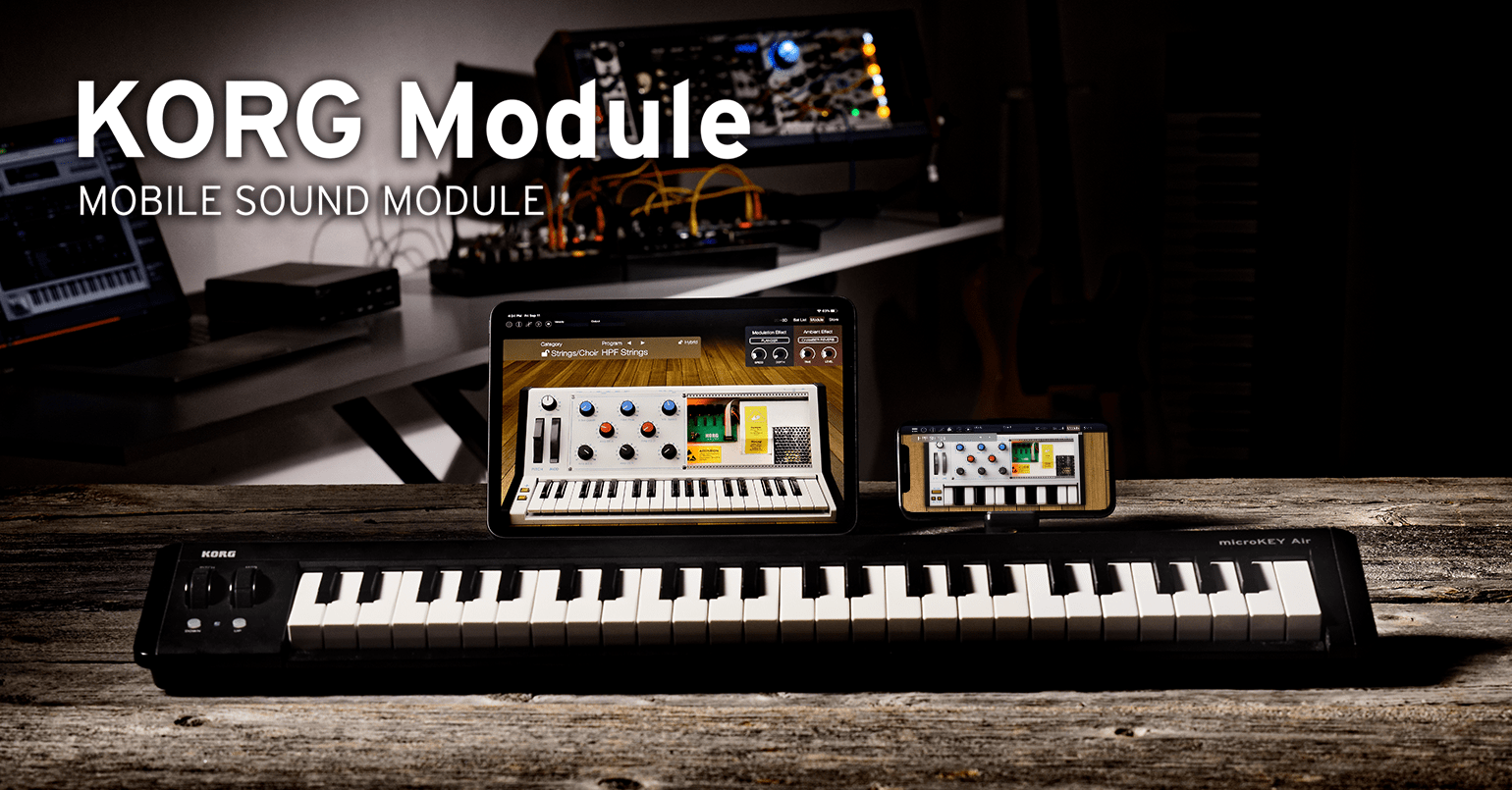 Electric Piano
Neo-Soul Keys Studio 2 is focused on electric piano, and, most particularly–though not exclusively–Rhodes sounds. Gospel Musicians is fond of telling how the late, great George Duke bought Neo-Soul Keys Studio 2 because he felt it had more grit and funk than other Rhodes emulators. Another plus for NKSK2 is its onboard effects, which are licensed from Overloud.
Gospel Musicians/MIDIculous LLC Neo-Soul Keys Studio 2
https://apps.apple.com/us/app/neo-soul-keys-studio-2/id1482448438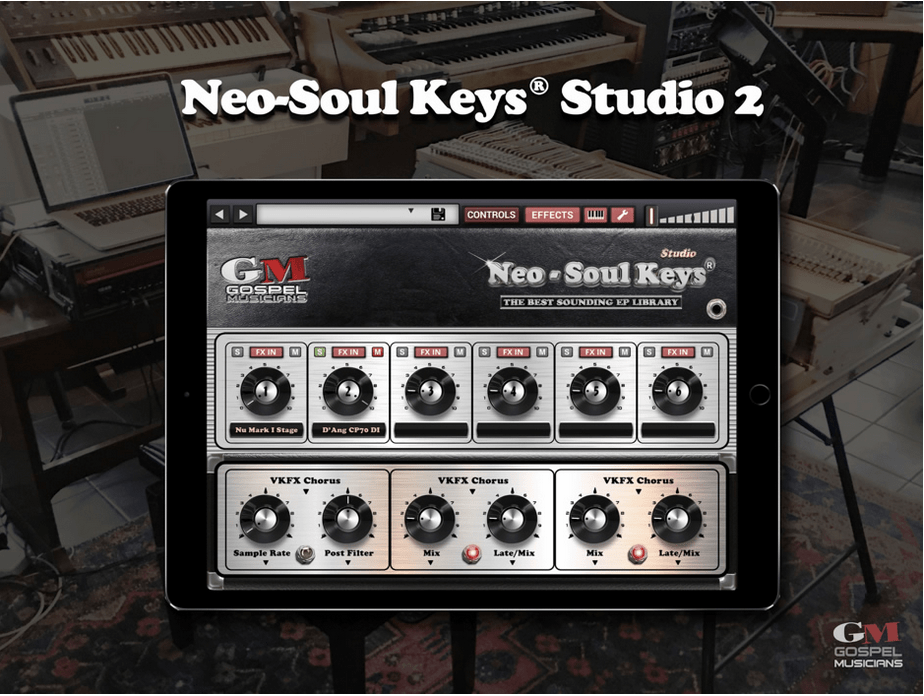 B3 Organ
Guido Scognamiglio is an Italian countryman of ours, and his company, Genuine Soundware & Instruments, is renowned for their VB3 emulation of the Hammond B3 organ. VB3m is the iOS version of this instrument, and boasts lots of authentic detail, from the drawbars to tube overdrive to the Leslie cabinet emulation, as well as various well-known B3 features like percussion and vibrato. Like Audio Modeling SWAM instruments, VB3m is a physical model, not a sample instrument. VB3m also includes flexible MIDI features.
GSi VB3m
https://apps.apple.com/us/app/vb3m/id1560880479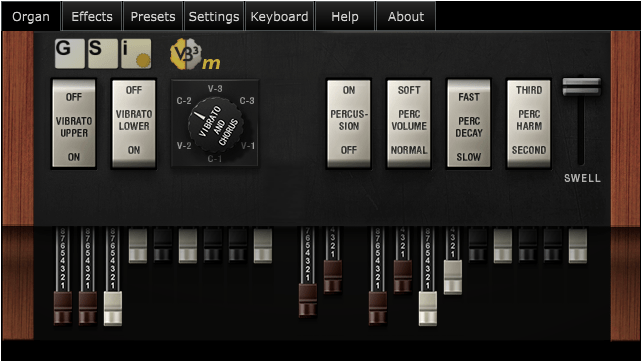 Synth Brass
discoDSP makes a number of virtual instruments, but the OB-Xd captures the magic of one of the most-loved synths of the 1980s, the Oberheim OB-X. Possibly the greatest fame of the original OB-X was in producing the keyboard riff that anchored Van Halen's "Jump," and, yes, the OB-Xd can resurrect that sound very well, indeed.
The OB-Xd starts with an OB-X emulation, but then adds improvements, since, well, things have advanced some in the last 40 years! Basile pronounces the OB-Xd to be "one of the best Oberheim emulations," though he then adds "The only issue with this app, is its lack of internal effects. But I can absolutely address that with Overloud TH-U effects, like chorus, delay, and reverb, that are part of the equipment to use with the Oberheim (sound) to get more fatness, richness, presence, and a wider sound palette, and also stronger stereo positioning."
discoDSP OB-Xd
https://apps.apple.com/app/id1465262829#?platform=ipad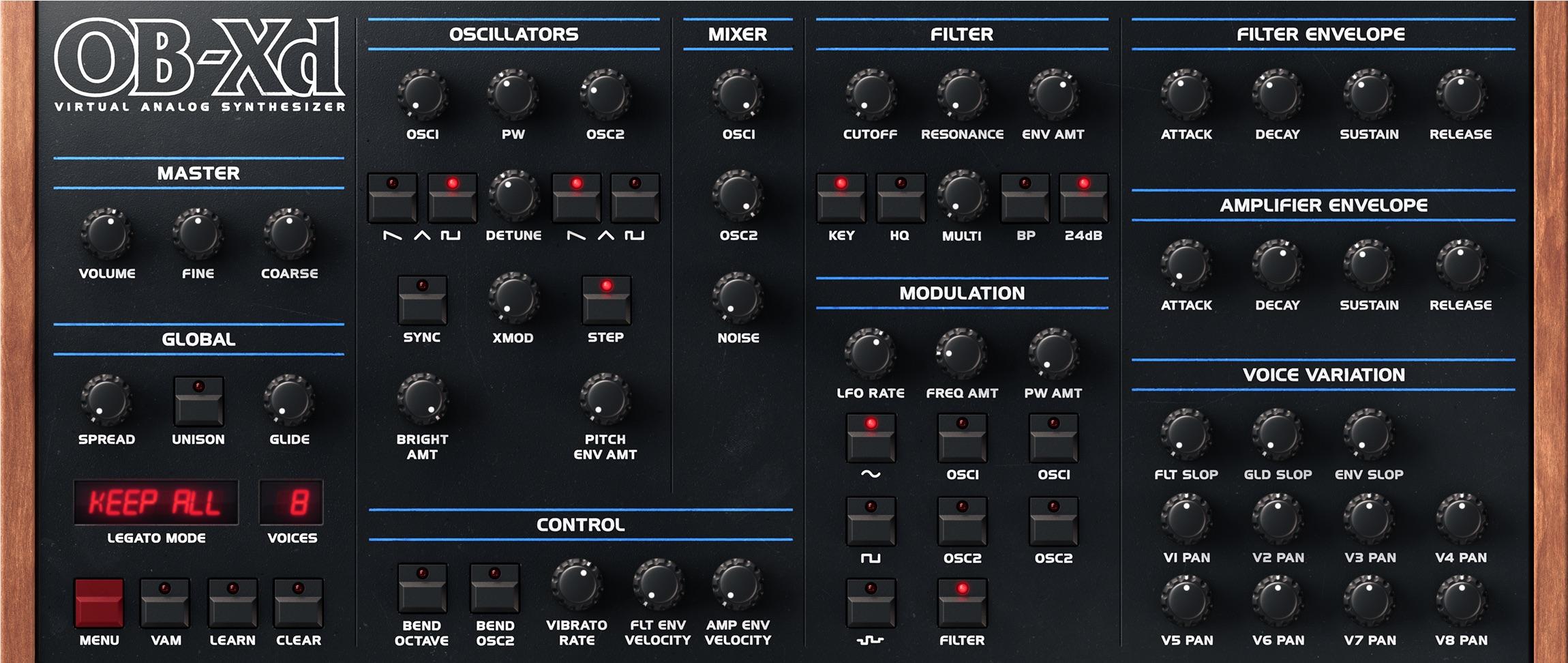 Delay, Reverb, Effects
Basile uses Overloud's TH-U as an outboard effects device following a virtual instrument in Camelot. TH-U iOS can share presets with the desktop version of TH-U. Oh,and by the way, TH-U is an amazing guitar amp simulator, too. The free version has a limited set of amp sims and effects, but there are many, many available as inexpensive paid add-ons.
Overloud TH-U iOS
https://apps.apple.com/us/app/th-u/id1478394489?ls=1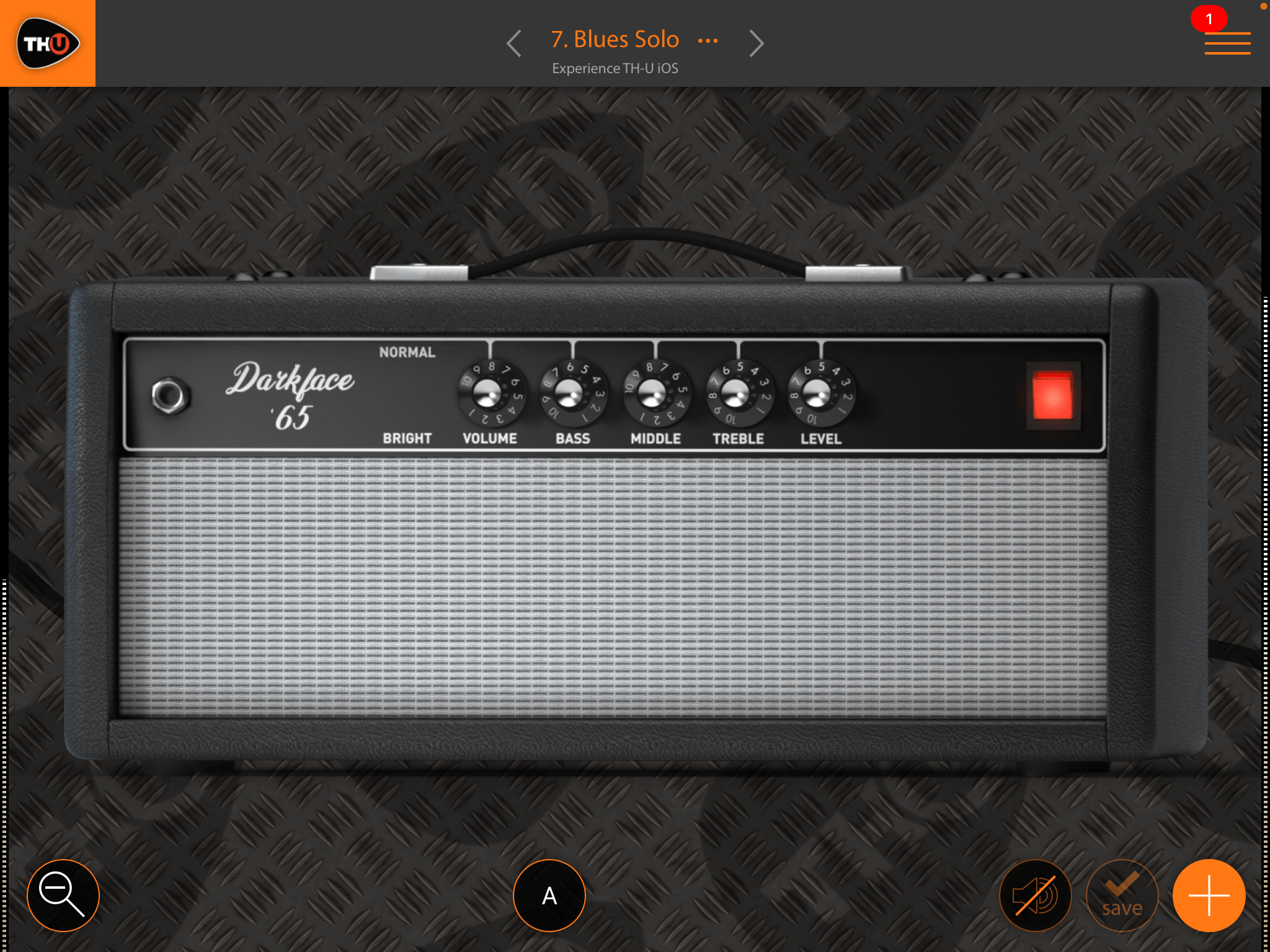 Synth Lead, Pads, Arpeggiators
KV331 Audio's SynthMaster One is a wavetable synthesizer with a straightforward interface and lots of features like scales, filters that emulate a few famous analog designs, microtuning, and lots and lots of presets.
The voice structure on SynthMaster One is quite powerful, with stereo oscillators, two oscillators, two sub oscillators, two filters, four envelopes, two LFOs and a 16-step sequencer oscillator. Eleven different effect types round out the package.
"An amazing app. I really do everything with it," says Basile, "not just my signature lead, but there are synth basses, cinematic atmospheres and soundscapes…I can program so many things."
KV331 Audio SynthMaster One
https://apps.apple.com/us/app/synthmaster-one/id1254353266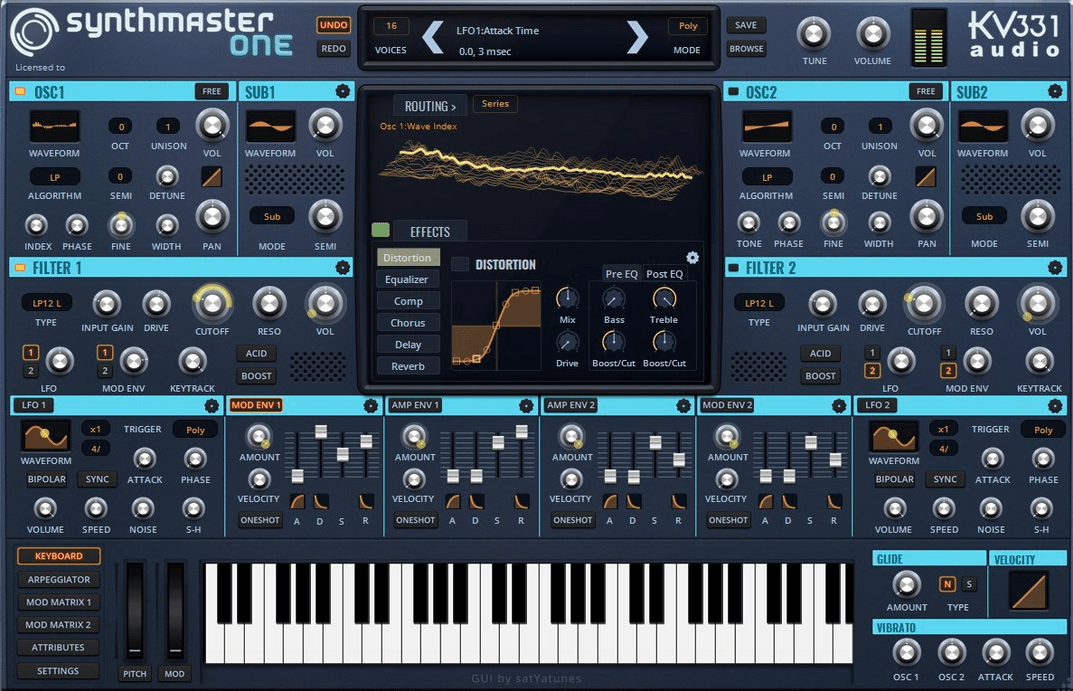 Pads/Juno 60
Roland's beloved Juno 60 arrived in 1982 and became a favorite instrument for making pads, synth brass sounds, and for its gritty stereo chorus. The TAL-U-No-LX captures the warmth and funk of the Juno 60's sound without its noisiness. The TAL-U-No-LX goes the Juno 60 one better in that it has 12 voices, as opposed to the original's six.
The Juno 60 was the first of the Juno series, which included the Juno 106 that was one of Basile's favorites. TAL-U-No-LX, says Basile, "is available both on desktop and iPad, and it is faboo, with a layout that is just a wonder, extremely clear in its emulative intention. It has an incredible sound."
TAL Software GmbH TAL-U-No-LX
https://apps.apple.com/us/app/tal-u-no-lx/id1505608326

Sample Player/Rompler
Pure Synth Platinum is Rompler synthesizer, despite having no actual ROM (since it is all software). Nevertheless, it has a ton of tones, plus four layers per voice and effects licensed from Overloud. If your iPad has limited storage, samples can be stored on an external SSD or Thumb drive.
Basile explains that Pure Synth Platinum 2 "has a sample library of FM sounds, like the DX7 and beyond," but he appreciates the range of sounds available "I have a sound we will call 'Stratovarius-ish' or 'Malmsteen-ish,' created using Pure Synth Platinum 2, that combines sounds from multiple internal parts."
Gospel Musicians LLC Pure Synth Platinum
https://apps.apple.com/us/app/pure-synth-platinum/id1459688500?ls=1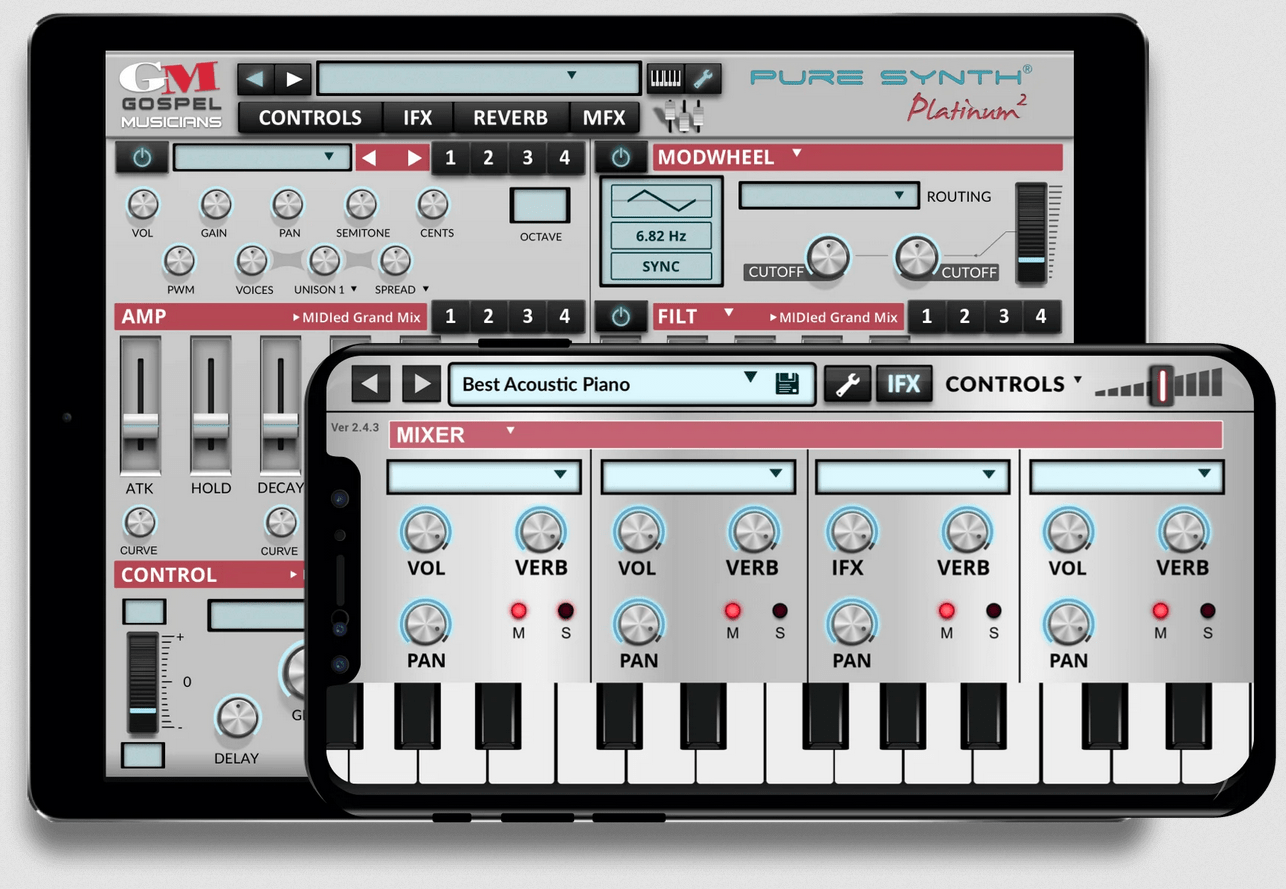 Synth Bass
It's the Minimoog. From Moog Music, no less. Do we really need to say anything more about it?
Moog Music Inc. Minimoog Model D
https://apps.apple.com/us/app/pure-synth-platinum/id1459688500?ls=1